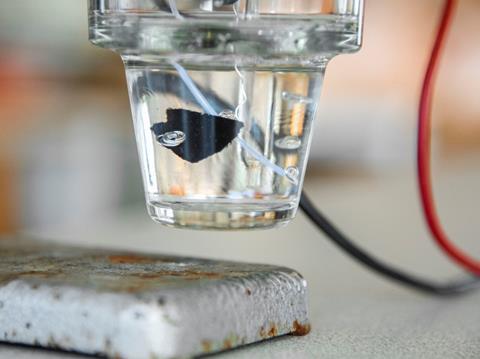 Smart, connected packaging
In the long term, the paper battery opens up possibilities for developing packaging that is both smart and more sustainable. Small paper batteries with sensors can in the future open up for packaging that can be traced through the entire transport chain. This includes, for example, packaging that measures temperature or position in real time and provides information on what is happening with an item during transport.
A paper battery entails many new ways of using packaging and can thus offer exciting opportunities for the packaging industry and BillerudKorsnäs customers that wish to establish systems that safeguard quality and delivery reliability. For example, a light sensor along with a BillerudKorsnäs paper battery could provide information on where in the transport chain a product disappeared from its packaging.
With electrodes based on cellulose from wood fibre, the ambition is that in the future, it will be possible to recycle batteries along with their boxes and make them into new boxes or paper batteries.
"The paper battery is a key piece of the puzzle in efforts to produce smart packaging that requires small, sustainable power sources. By enabling this type of sustainable packaging, the work on the paper battery is fully in line with BillerudKorsnäs' vision of challenging conventional packaging for a sustainable future. Storing energy in paper instead of in lithium batteries, for example, allows for bio-based batteries that can form part of a circular system, which provides major sustainability benefits," says Magnus Wikström, technical director at BillerudKorsnäs.