While they are often overlooked, the importance of adhesives to the sustainability and performance of a pack cannot be overstated. To understand more about the adhesives market as it stands today, we spoke with Richard Lelievre, senior vice president of Bostik's advanced packaging business unit.
---
Sustainability is now of the utmost importance in the packaging industry, and the separation of different substrates in the recycling process is a key part of this. How is the adhesives industry helping to facilitate this process?
Sustainability has indeed become the primary focus of the packaging industry, at each level of the value chain. Bostik, the adhesive solutions segment of Arkema, is actively partnering with brand owners, converters but also associations, and recyclers among others to develop the most suitable solutions for all kinds of packaging whether they are glass, paper, or plastics.
Although it usually represents a relatively small part of the packaging, the adhesives can very often play an important role in the recycling process.
Regarding cardboard packaging, adhesives can be designed to be easily screened and sorted from fibre in paper mills in order not to disturb the recycling of fibres and avoid micro-stickies, thus improving the paper quality. For labels on glass and PET bottles, recycle streams go through a wash-off process. In that case, it is important to have adhesives that allow clean separation from glass and plastic bottles.
Flexible multi-layer packaging, manufacturers are asked to re-design packaging in mono-material structures for easy sorting and direct recycling in existing recycling streams. However, it is likely that not all packaging will be able to be turned into mono-materials for some time, so the industry is considering options to separate different packaging substrates for recovery of those of interest. Bostik's R&D team is at the forefront and actively working on several dedicated programs to develop new adhesives systems to allow such clean separation.
It is likely that it is not one solution that needs to be developed but a spectrum of solutions, with different technologies depending on the situation and the regions, and this will be achieved through deep partnerships with all actors of the packaging industry. That is what Bostik is engaged in today.
Likewise, bio-based alternatives to traditional packaging materials are becoming more mainstream - is this also a trend within the adhesives sector?
Renewably-sourced materials including adhesives are of value as they contribute to minimize the environmental footprint of the packaging. Although bio-based adhesives have always existed, today their use is not widespread due to performance needs, consumer convenience, and costs. Drawbacks can include unpleasant smells in some cases, for instance.
Availability, quality, and costs of bio-based raw materials are also more volatile and often less competitive than fossil-based counterparts as they depend on harvesting conditions that can vary from one year to another.
Bostik has a long experience in bio-based hot-melt adhesives with very high renewable content (up to 80%) and some of these are industrially compostable according to current standards. They can be used in packaging for fast-moving consumer goods, for advanced closures, sealing or labelling solutions, for single or multiple use.
It is very important to say that the group is very attentive to the responsible sourcing of natural raw materials, which must exclude deforestation and competition with the food chain among other criteria.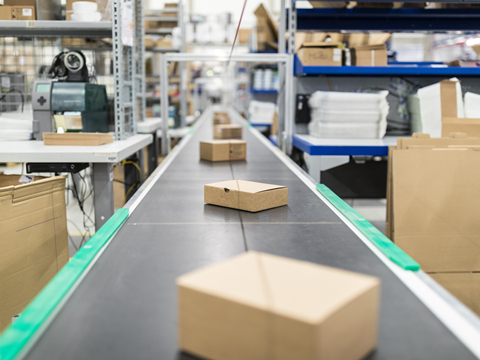 Adhesives are also being used to replace plastic wrap/secondary packaging - can we expect more of this as brands look to lower their material consumption?
Cardboard can in effect be a good and easier-to-recycle alternative to plastic films in certain secondary packaging. There are also some interesting examples where small dots of a hot melt adhesive can replace many square meters of polyethylene wrapping.
To redesign paper-based packaging or even to avoid secondary packaging, the adhesive becomes a smart enabler for a packaging that fits into the circular economy. Hot melt is the most suitable technology in these cases, and this is a technology where Bostik excels.
What does the future hold for the adhesives sector? Which trends do you think will become more prevalent?
Adhesives will continue to be a key element of many products that keeps the whole thing together and enables efficiency and performance. Even if many times it is not visible. Specifically, in packaging, we see through digital channels that sustainability, convenience, the further sub-segmentation of consumers (vegans, low sugar, organic food, etc), and e-commerce are the strongest trends in packaging, so also for the adhesives. We anticipate that solvent-less solutions will continue to gain market share over solvent-based ones.
It is important to say that at Bostik, we see our adhesives as more than simply bonding agents: we strive to go beyond and enrich our products with valuable functionalities. One good example is our reclosable adhesive for food trays that for almost 20 years has helped avoid food waste by keeping food fresh longer. It benefits the ever-growing needs of the food brands to offer convenience and a better consumer experience.