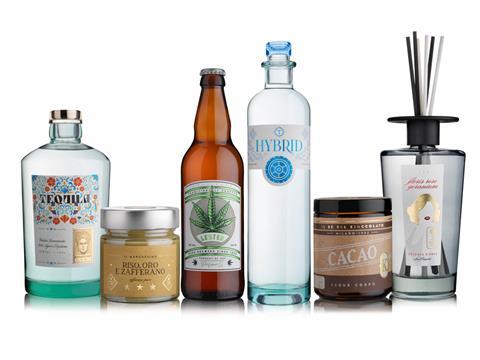 Fedrigoni Self-Adhesives was formed following the merger of Ritrama, Arconvert, Manter and Acucote – creating a division that is specifically focused on the design and production of self-adhesive materials. We ask Fernando Giron, Fedrigoni Self-Adhesives Commercial Director, about the key drivers of innovation in the sector and take a look ahead to potential future developments in this edition of our 'In Conversation With…' feature.
Fedrigoni Self-Adhesives is a relatively young company – could you tell us more about how it was created, and what its core areas of expertise are?
The Fedrigoni Self-Adhesives business unit, involved in the design and production of self-adhesive materials, was created from the merger of some of the leading companies in the sector, such as Ritrama, Arconvert, Acucote and Manter. With 14 production plants and 24 slitting and distribution center worldwide, Fedrigoni Self-adhesives serve markets ranging from food labels to pharmaceutical and visuals communication.
We provide our customers with the support in choosing the right type of paper or materials for their self-adhesive projects, including wine and spirits labels, gourmet food and premium cosmetics labels, designer labels and special projects. A booming sector, where skills and creativity, communications and technology converge.
I'd like to get your thoughts on some of the key trends for self-adhesives within different packaging sectors. Let's start with the pharmaceuticals sector – what are the key drivers of innovation here, from Fedrigoni's perspective?
As you know Pharmaceutical sector is the most demanding technically. More and more products in the industry request extreme service temperature (deep freeze at -80 degree C and Cryogenic -196 degree C), this combined with demanding sterilization process. The adhesives we use need to perform better and better to cope with this new trend.
Another trend that we are seeing is the request of more advanced safety feature incorporated in their packaging, we see for example more and more requests of void labels. Little by little we can see first steps in the right direction on environmental topics, the industry will move in that direction in the coming years for sure.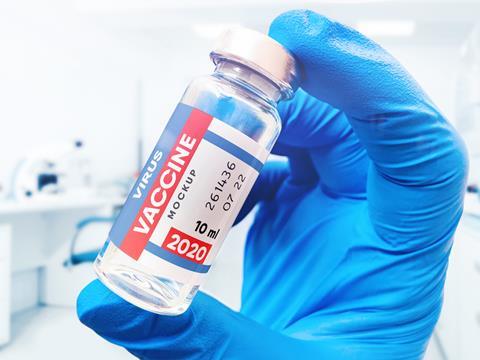 And how about wine and luxury – what is driving innovation in those particular sectors?
Innovation in wine is driven by three main pillars: sustainability, advanced technical solutions that improve the wine label performance, and last but not least, new textures/colors that help brand owners to differentiate their brands from competitors.
Fedrigoni Self-Adhesives is fully committed with the three topics as shown off by our last product launches, which include 100% recycled papers and the innovative Re-Play range that upcycles up to 20% of the liner waste into the new premium facestock, new technologies to improve opacity and reduce wrinkles caused by humidity and condensation, new range of papers for neck label application, as well as the introduction of new and creative Fedrigoni papers never seen before in the wine label industry.
Let's move on to home and personal care. What do you see as the key trends in this sector currently?
Home and personal care brand owners push to find increasingly better sustainable solutions. Wash-off adhesives for PET containers and PE mono materiality projects are everywhere! With the help of Recyclass recyclability of plastic packaging in Europe is getting structured and we are able to offer certified packaging based on scientific protocols. Many new concepts to proceed in that direction will emerge and Fedrigoni for sure will be part of it!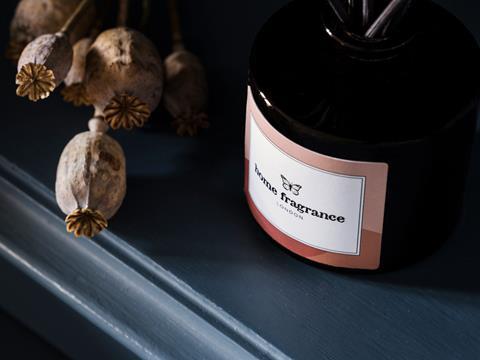 Looking ahead to the future – what will the self-adhesives sector look like in five years' time? Do you predict any significant changes from what it looks like now?
The self-adhesives sector is likely to experience significant growth and evolution over the next five years. Some possible trends and developments include:
1) Increased demand for sustainable and environmentally friendly self-adhesive products: With a growing global focus on sustainability and reducing environmental impact, consumers are becoming more conscious of the products they use. This trend is likely to lead to an increased demand for self-adhesive products that are made from sustainable materials and are recyclable or biodegradable.
2) Advancements in adhesive technology: The self-adhesives sector is continually exploring new technologies to improve the performance of adhesives. In the next five years, we can expect to see advancements in adhesive technology, leading to more durable and versatile self-adhesive products.
3) Growth in the digital printing market: Digital printing technology has revolutionized the printing industry, and the self-adhesives sector is no exception. The use of digital printing for self-adhesive products is likely to grow significantly in the next five years, as it offers increased flexibility and customization options.