Fin Slater recently spoke with Jacqueline Revet, global marketing manager packaging at DSM and Juan Guerrero, industry manager EMEA flexible packaging at DSM about the place of inks and resins in the packaging sustainability discussion.
---
Broadly speaking, what kinds of roles do inks and resins play in packaging sustainability?
JR: This is a good question and also a challenging one. You can't view packaging sustainability in terms of one company or sector – you have to look at the industry as a whole. If we look at inks and resins in these terms, we can see that these sectors are different when compared to the total packaging structure.
However, if we take for granted that we need print on a package, then we should go for the most sustainable solution. At DSM, we've been transitioning from solvent-based to water and plant-based solutions, so that's how we support innovation and sustainability in inks. We believe that the future of inks lies in these water and plant-based solutions.
JG: In terms of resins for inks, we have targets such as achieving better performance using less material and using less pigment but achieving the same or better colour.
In terms of practical applications – how is DSM putting water and bio-based products into practice?
JG: We have a large portfolio of water-based resins for packaging, and we're also developing new resins for lamination. At the same time, we have our Decovery platform which helps us to make more bio-resins using plant-based polymers.
JR: If you look to the historical transition within the printing industry, we went from gravure to flexo and high-definition flexo and the future lies in inkjet printing. We support this transition by developing resins that can adhere well to substrates while remaining supportive of new sustainable solutions.
We've gone over some of the things that DSM is currently doing in the field of sustainability, but are there any trends or products in this area that you think will become more mainstream in the future?
JR: In the near future, the industry will want to go for a coating that doesn't harm any recycling processes or one that allows de-inking to take place. If we start dreaming, then the future of inks might even enable recycling.
JG: Like Jacqueline mentioned, the change from gravure to flexo has meant that less ink needs to be used, which helps from a recyclability point of view.
In order for the industry to achieve its sustainability goals, we believe that it's important for the value chain to come together and collaborate. Is this something that DSM is active in?
JR: I fully believe in this approach. For example, we recently joined CEFLEX with the aim of helping to enable recycling in flexible packaging.
Collaboration is always a big challenge because there are a lot of established systems. But, I really believe that we can only make a difference if we cooperate with the full value chain. Especially if you look at the UN's SDG targets – which ones do we want to achieve? Do we want to focus on health or CO2 reduction from a climate point of view? Or, if we look underwater, do we want to shift to other kinds of substrates that don't end up in the ocean? There are different solutions, depending on the approach that is decided on.
This is something that has to be established with the value chain, then you can make the change together.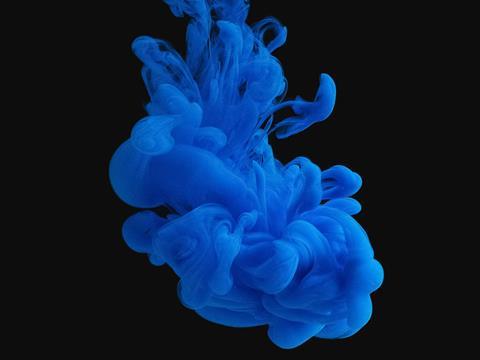 Five years ago, I think it's safe to say that sustainability wasn't as high up on the agenda as it is now. What do you think has driven this change?
JR: From my point of view, I think the major driver has been the work of NGOs in addressing sustainability issues. Consumers also have much more power nowadays which, in turn, drives governments to make change in terms of regulations. So, a whole ecosystem of drivers has made people look at the packaging industry critically, with a focus on established concepts and new innovations.
Are there any certifications or processes that DSM uses to measure the success of its sustainable practices?
JR: Yes – for our product portfolio we do life-cycle analyses and carbon footprint impact on our products to see how we can improve their sustainability year-by-year. For our operations activities, we have also achieved 100% renewable electricity use in the Netherlands, and we have targets to implement renewable energy globally.
We are also a frontrunner when compared with regulation. A good example of this is how we're working ahead of regulation to phase out chemicals of concern from our products. These are replaced by healthier, sustainable alternatives.
JG: This is a big difference between us and the competition – we move in this direction even when the market is not prepared.
JR: This brings us back to the question of collaboration within the value chain. Sometimes, members of the value chain don't want to move forward because there are changes in ways of working. We always want to create awareness and ensure that people are doing the right things for the people inside their companies.
How do you think COVID-19 is going to affect the industry, both in the short and long term?
JR: We're seeing people stock up on and panic buying food, which I think will lead to a lot of food waste. The use of online and e-commerce packaging is also set to rise, and I think there's still a lot of innovation that can be done in terms of these solutions, for example, anti-bacterial packaging which we are exploring.
JG: COVID has also brought established market tendencies into question. In recent times, designers have been creating smaller and smaller packages because they're able to supply a smaller amount of product. Now, with people at home who are less able to go out to restaurants or supermarkets, brand owners are moving towards bigger packages.