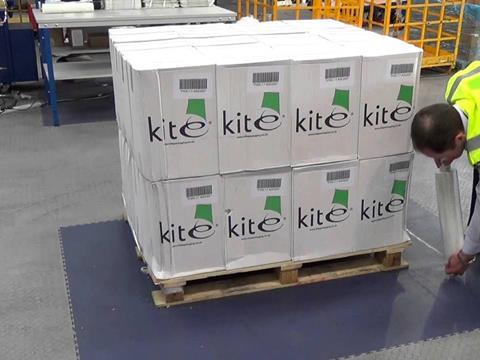 The recent and very rapid growth of the ecommerce sector, driven by increased customer expectation of service and supply, requires any fast growing internet sales business to constantly monitor the beating heart of its operation – the fulfilment process.
Increased E-commerce sales in the UK over the last 5 years are amongst some of the highest in the world and grew by almost 16% in 2016, according to IMRG. A further 14% growth is expected for 2017, driven in part by increased smartphone sales. For established Ecommerce companies seeking to invest and expand or new entrants into the market – the ability to efficiently pick, pack and despatch goods in a cost effective and efficient way is often overlooked as being crucial to successful managing growth.
Warehouse infrastructure and layout is of great importance, creating the perfect warehouse layout design requires careful planning and is vital to the running of an effective and efficient operation. Fulfilment and dispatch are two of the key areas that specifically require efficiency within a warehouse and although this process needs to be done as effectively as possible. For many companies it also needs to be done as economically as possible.
Availability of cost effective commercial warehouse space is becoming and increasing challenge for fast growing UK businesses.
In 2016 the Telegraph reported that Amazon accounted for more than a quarter of all warehouse space rented in the UK that year, with online retailers having accounted for a third of the market. Once the problem of identifying the correct space is solved, carefully planning on good use of infrastructure is vital. Capitalising on new systems and technology, exploiting innovative packaging solutions and identifying the correct courier partner are key to a business making the most effective use of their space.In 2016 the UK saw an increase of 5.3% in the number of new heavy goods vehicles registered. These figures demonstrate the potential increase in the number of deliveries in the UK, however with The Guardian reporting that 2017 started with petrol at a two-year high, there is always the issue of negative impact through increased delivery costs. This indicates important challenges faced by businesses that rely on courier services as the lifeline to serve their customer. Companies need to continually focus on these costs and search for ways to maximise delivery capacity – for example through better packaging solutions, to create efficiencies in the transportation of their goods.
Businesses need to begin to look to innovative packaging and technology solutions to help keep costs down. Fast growing ecommerce companies often under-estimate the costs represented with pack velocity, which focuses on the number of man minutes involved in the packing process and pack volumes. On average pack volume and pack velocity represent 15-20% of the costs, whereas spend on packaging is around 2%. Regular review of available packaging solutions, particularly as the business grows can offer great opportunities for cost reduction, improved efficiency -or both.
Many organisations through the adoption of packaging, systems and technology can make better use of space in their warehousing facility and through the reduction in labour cost, time and pack consolidation create the opportunity to keep paced with increases in sales . Appropriate packaging is also essential in preventing any potential health and safety issues both in the packing area and during the transportation of product.
Kite Packaging's team, of highly experienced specialist engineers have a proven track record in designing bespoke solutions to integrate into new or existing pack operations. Through the use of pack benches, automated machines and new consumable packaging innovations improved productivity can be achieved, optimising labour efficiency and reducing costs.Kite's Mini Air system offers cushion for void fill, wrapping, interleaving and more. The easy to operate machine boasts a great small, compact design and can be integrated into new and existing operations with customised pack benches and the use of hopper baskets.
Kite supply a range of paper void fill and paper protection products. Their SpeedMan range offers both low and high volume users with a high quality, low cost and environmentally friendly paper void fill solution. Easily integrated in to pack operations these systems can easily be integrated into a bespoke operation with the use of pack benches. Kite's PaperJet system is a revolution in paper cushioning, in terms of efficiency, speed and quality. Operating at twice the speed of any other paper cushion machine in the UK, it can be integrated into a range of overhead hopper baskets, pack benches and mobile stands and units.Kite supplies the widest range of quality stretch films in the UK market with specifications to suit all applications. Kite's specialist stretch wrap engineers work with closely with businesses, saving a significant amount of money whilst improving load stability issues through developing tailored pallet wrapping solutions. Kite's extensive range of machines offer automotive solutions for both low and high volume operations. Kite's 5x5 hand dispensing system is also available on rental and is ergonomically designed to improve comfort and efficiency of wrapping.
More info: www.kitepackaging.co.uk