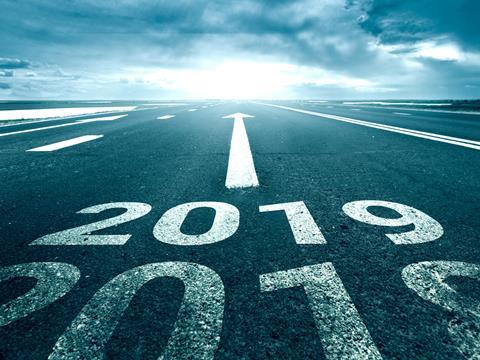 Tim Sykes: "E-grocery will take off"
European growth in both CPG and the general economy is likely to be underwhelming in 2019. It's neither a secret that progress in the retail sector will be concentrated in e-commerce, nor that dedicated packaging adding value for this channel is one of the big opportunities.
The big segment that is relatively undeveloped is the e-grocery, but the signs are that food and bev are beginning to catch up. This will be driven at both ends of the marketplace. Last year saw giant bricks-and-mortar retailers making strategic investments and partnerships, while Amazon Fresh is making advancing ominously. Meanwhile, agile start-ups have been responsible for some of the most impressive innovation that reveals the potential of the direct-to-consumer model. Among the latter we've seen disruptive approaches toward localised sourcing and finding markets for food that would otherwise be wasted. Some of these innovations can be expected to reach a wider audience following market consolidation.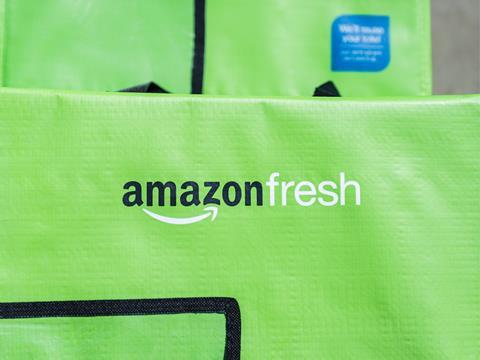 What does this mean for packaging? We're already seeing an exciting wave of packaging innovation driven by the need to optimise packaging for the last mile. Food and beverage packaging will need to undergo the same transformation: the market will be hungry for prep-free packaging formats that meet the basic brief for product protection and barriers, and which leap out of the box to make that all-important emotional connection with the consumer.
Libby White: "We'll see ever more connectivity"
The cost implications of connecting packaging with digital communications through NFC are rapidly reducing as printed electronics technologies mature and scale up, and the latest iPhone can scan tags without launching the reader. Meanwhile, developments in areas such as digital watermarking (initially devised for efficient sorting of post-consumer packaging waste) raise the prospect of making invisible methods of connectivity even cheaper.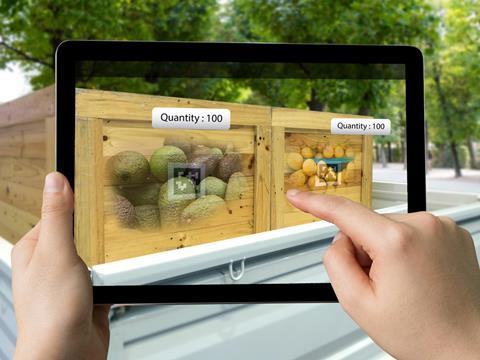 Connective packaging can have various applications, and it's when you can leverage the same code or tag for more than one purpose along the supply chain that the added value starts to multiply. Let's review the possibilities:
Traceability throughout the supply chain – which is value-added for some product categories, and basic licence to trade for others
Embellishing experience at point of sale. Is there a brand that would be indifferent to the possibility of placing a helpful digital shopping adviser next to their product on every shelf?
Connecting the physical product to a deeper brand experience in the digital space: the marketeer's holy grail. Whether the purchase is bricks-and-mortar or online, somewhere between unboxing and the Second Moment of Truth there's an opportunity to transport the consumer to a world of personalised content that enriches product experience.
Extended functionality in the home: the connected package can advise the consumer, via their connected devices, that an item on their self-managing shopping list has been replenished. And the devices know when to prompt the consumer that a use-by date is imminent.
Connectivity also has the potential to facilitate better outcomes at end of life, from telling the consumer which waste stream the packaging should enter to communicating with smart detection systems at the sorting plant to raise the purity of recyclate.
As our lives in general start to rely on more and more connected devices (fridges, medical injector pens, AR glasses), digital interaction with consumable objects may well start to seem like our basic expectation.
Elisabeth Skoda: "Automation & AI will continue to amaze"
The capabilities of Industry 4.0 have matured at a frightening pace and I fully expect that advances will continue to take our breath away. We're already at a stage where industrial automation combined with connected machinery is delivering impressive efficiencies, and the data collected can be presented as actionable information, collated to meet the requirements of anyone from factory floor technician to COO.
Ongoing progress in Artificial Intelligence will supercharge the ability of food and beverage brand owners to leverage this information, extending capabilities further down the value chain than we have seen in the first phase of the Industrial Internet of Things. Machine learning will improve decision-making and enable businesses to seize opportunities whose evidence manifests itself at customer level, or customer's customer level. This could mean identifying micro-trends within the retail channel and making timely adjustments thanks to predictive data based on historic trends.
At a time when socio-political chaos could very well impact on markets and when technology is upturning the basics of how we consume, those that prosper will be the smart businesses that can identify shifts and respond to them in time. And it's already clear that the machines are the smart ones, not us.
Tim Sykes: "The sustainability debate will mutate"
There are a few reasons to expect public discourse around packaging will become a bit less heated in the coming year. The media has a short attention span – and European political instability, Trump, climate catastrophe and economic volatility provide plenty of competing anxieties for the serious-minded consumer. But more importantly, there is also visible progress on the key issue of plastic waste. Most of the global brand owners have made substantive commitments on reaching 100 per cent recyclability in a matter of years. Many of the big names in plastics are making similar pledges and following through with transformational design for recycling innovation and strategic procurement of secondary raw materials. Initiatives such as New Plastics Economy and CEFLEX are carrying out the crucial work of knitting the value chain together around a coherent roadmap.
This is not to argue that sustainability will be anything other than the number one issue for the industry. However, there are already signs that substantive progress on waste has been noted by some of the reasonable voices among the critics of packaging. In 2019 I expect we can at least begin to move on towards a more nuanced discussion with wider society about the environmental challenges associated with CPG. It's likely there will be an increased recognition that we need to prevent packaging waste from entering the environment at the same time as delivering reducing carbon emissions and minimising food waste.
In addition, I think we're going to see growing discussion of the relative merits of recycling and reuse (personally I'd like to see a lot more LCA investigation carried out in this area). This is more than a theoretical debate. Brands are taking a serious interest in reuse, which is an increasingly viable model in an omnichannel world – and the attraction is about sustaining a direct relationship with the consumer as well as appealing to an intuitive argument about environmental impacts.