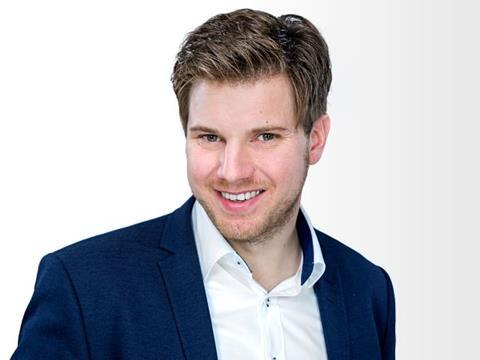 First of all we have to include the people in this, at an acceptable pace. We at BEUMER Group have a large group of different experts. Some of the colleagues work on innovation and software every day, other areas are less affected by this. It is important to make all employees more aware of this topic. Digital transformation is inevitable and it will change our entire business environment. So we should avoid alarmism and find quick and consistent answers instead.
How can you make people more aware of this topic?
One good example are streaming services. Everybody knows Spotify, Apple Music or Netflix. What is new is that we have to look at them as our competitors. Not because they offer the traditional products in the intralogistics field like we do, but because streaming services have changed the entire market mechanisms. Our sortation systems were used for sorting and distributing CDs for the music industry, for example. Within only a few months this entire market was cancelled out, almost no one went to a record store anymore because now there were streaming services. With these business models, the services contributed, within a very short period of time, to the disruption of a market segment that we are active in. This can happen in other segments too.
What are the reactions among the employees?
They can see that there is a lot happening right now. They also see the opportunities, if we respond quickly and efficiently. We can't just ignore the changes. BEUMER Group's core lies in plant engineering. In the past, we focused primarily on physical products and their automation, like a packaging system, a sorter or a belt conveyor. That is our expertise. But over the course of the last few years, software became increasingly important, so that we are now employing more than 200 software engineers in our group. This trend will only continue.
How can this transformation process play out? Are there different steps?
It would be naive to think that we could make this change happen at the push of a button. It is a process that will take several years: we need to prepare our company for the digital age and bring our employees on board. For this we are launching several pilot projects that are aimed towards solving concrete customer problems, improving our processes and targeting new business models with the help of digitization. Depending on the success of the pilot phase, the lessons learned will be integrated and developed further in our processes, products and services.
BEUMER Group wants to be a driver of the digital change and launched two spin-off companies. Can you tell us a little bit about these teams and their fields of activity?
We started BG.evolution at the university location of Dortmund, with the intention to bring digital innovation from outside into the company. The means that the colleagues are working on a customer problem and develop so-called minimum viable products, prototypes that feature minimum equipment, and check, if applicable, their market potential up to marketability. This makes it easier for us to decide quickly whether a new technology will work for the concrete customer problem. Let's take for example the use of smart glasses: if our colleagues on site need the support from other departments at the head offices, for example for a concrete error pattern or maintenance. Here the new technologies can help us to support our service technicians or the customer directly. This is what we are testing the video glasses for. The advantages: with the glasses, the colleagues on site can continue to work hands-free and communicate with everybody involved. The goal of BG.evlution is to validate new technologies for concrete applications in cooperation with the customer.
The second spin-off is Beam GmbH in Berlin. With this autonomous company builder we want to solve problems that are unique to the logistics industry in cooperation with start-up teams. For this we are planning on founding three start-ups per year and transfer them, consolidated under Beam, into a separate company. The goal is to open up new business fields in logistics. One example is that the BEUMER logistics chain at airports ends at the baggage reclaim area. One idea could be to have the bags of frequent flyers or business travellers directly delivered to their hotel. This is not part of the BEUMER core competencies, but a very promising business segment. A young company could accept that challenge and work autonomously on a solution. Our goal is to then successfully establish it on the market. Unlike in Dortmund, the aim in Berlin is to pitch the problem to entrepreneurs and get them interested in working on a solution. What we offer is start-up financing and access to our experts and customers. They get the chance to start their own company.