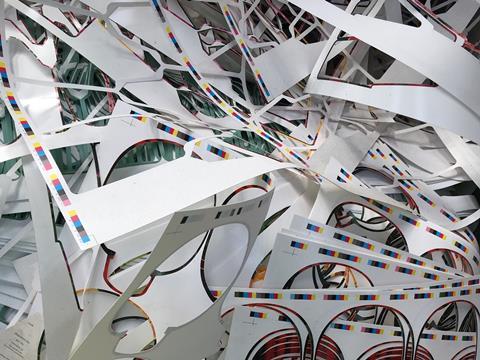 UK garden owners spend almost £1.5 billion a year on new plants. This booming retail sector is supported by a supply chain that includes plastic label, pot, tray and pallet producers, many of which could reduce costs and improve efficiency and product sustainability by reviewing recycling processes.
For example, plant label producers typically generate large quantities of plastic production waste as a result of seasonality, price and design changes and printing errors. This is further compounded by production overruns and quality issues.
However, unused single polymer horticultural labels are an ideal recycling feedstock. Vanden Recycling purchases these labels, checks quality and will then regrind them ready for re-use in the manufacturing process. This material can be supplied directly back to the label manufacturer in a closed loop supply chain, enabling the label supplier to increase the recycled content of its products. Alternatively, the granulated material can be marketed into alternative manufacturing sectors in the UK, Europe and export markets.
Vanden can apply the same process to production waste resulting from the manufacture of plastic plant pots, trays and pallets. Commenting, David Wilson, Managing Director of Vanden Recycling in the UK, said:
'We work with a number of horticultural label producers and also packaging companies. They appreciate the transparent nature of our recycling process, our accurate reporting and our space saving collection systems. By working with them, and carefully managing their materials, we are able to ensure that our process results in the very highest quality and value of granulated materials.
'Increasingly, more clients are interested in closing their feedstock supply chain loop. We collect their production waste plastic, granulate it and return it to them for re-use. In some cases, this is enabling them to increase the recycled content of their products.'
Vanden UK is part of the global Vanden Group which also has offices in Hong Kong, Malaysia, Finland, Australia and Taiwan.
More info: