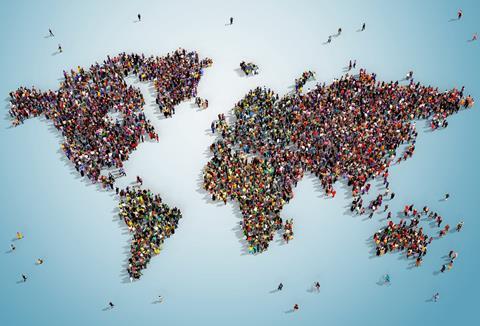 The exhibition floors at Anuga FoodTec showcased how the latest advances in packaging and processing technology can help the food industry do more with less. In parallel the conference platforms of Koelnmesse were probing at the deeper questions of resource efficiency in a world of growing population and finite resources. Tim Sykes reports.
The objective of Anuga FoodTec's opening conference was to explore the key challenges and opportunities for resource efficiency, including strategies to improve the value-adding process for greater sustainability and less environmental damage. How can we restructure our economic models and consumption habits in response to the rising global demand for commodities and energy? How do we manage natural resources to create sustainable societies fit for the future?
That the first speaker's restatement of 'Cradle to Cradle' design principles sounded provocative some 20 years after they were first developed underlines the fact that many of our economic models have yet to shift significantly from those which have created severe environmental problems for the planet. The renowned Professor Michael Braungart, co-creator of the C2C design concept, set out the argument for redefining our objectives before we seek to make our systems more efficient.
If ants were people…
Professor Braungart's approach is a fundamental critique of received wisdom: the focus of what he terms 'Circular Economy 1.0' on making inherently unsustainable models work more efficiently, on mitigating damage. Instead of reducing the harmful impact of human action, he proposes that humans should take inspiration from nature and devise ways to create a positive environmental footprint. As he points out, the total biomass of the global ant population is equivalent to something like 30 million humans – but no one worries about the environmental effects of ant overpopulation.
We should aspire, like ants, to be net contributors to the environment, towards eco-effectiveness, rather than eco-efficiency, climate positivity rather than carbon neutrality. In concrete terms, this means technical products (including machines) must be recyclable, while consumables feed into the biosphere. In Professor Braungart's vision, all of our products are designed to exist in closed loops, nutrient cycles, so we don't generate any waste at all, only useful resources.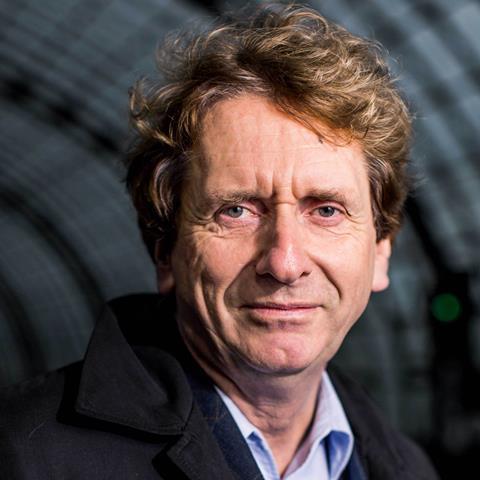 This is a world in which the nappies use absorbents to facilitate reuse of biowaste which in term helps rebuild the quality of topsoil. New protein sources such as algae and fungi are developed. The machinery industry sells service, not robots. And all packaging is either composted or recycled.
Smartening up
Of course, there is nothing wrong with systems that are efficient as well as effective. The second speaker at Anuga's opening conference offered a more technological approach that took us back to the concept of efficiency. Professor Alexander Sauer (director, Institute for Energy Efficiency in Production EEP, University of Stuttgart) outlined the potential of Industry 4.0 to help supply chains cope with the pressures created by exponential growth in consumers with surplus income.
Between 2006 and 2050 the world is projected to face a 70 per cent increase in demand for food calories. In parallel, we are seeing a vast increase in IoT devices, which are expected to reach 50 billion by 2020. Can digitisation of manufacturing bring about sufficient increases in production efficiency to meet demand? And what opportunities are there to exploit?
Digitisation of course can help us simplify processes and to eliminate waste, boosting efficiency and productivity with shortened lead times. Beyond this, Professor Sauer outlined, is an opportunity to create new business models, outsourcing processes to customers with benefits for both parties. This is a world we can already see beginning to take shape in the exhibition halls of Anuga FoodTec, in which manufacturers benefit from quick feedback of service data, digitally supported servicing via augmented reality, analysis of big data for process stabilisation, and assistance systems for personnel. He used the example of an IoT-powered leakage app leveraging digitisation of compressed supply. Having subscribed, users might cease to buy machinery and simply buy compressed air at a reduced cost.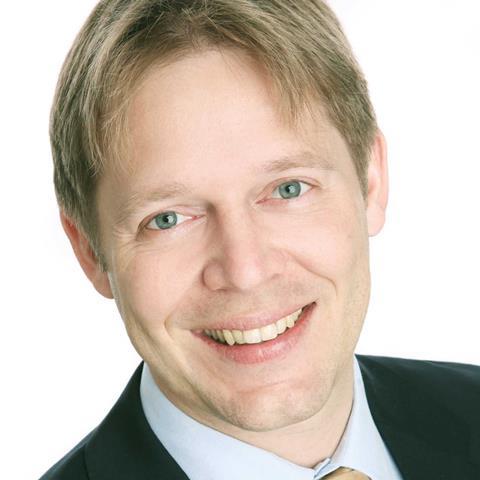 Leveraging data can also give rise to opportunities to control food waste, with improved shelf-life simulation, self-regulation of flows of goods, and the emergence of demand-based supply chains. In a connected world we have the opportunity to create digital business models that complement a flexibilisation of production and logistics – which is more sustainable so long as consumers are not ordering unnecessary goods.
Finally, Professor Sauer introduced the concept of the ultra-efficient factory, borrowing Professor Braungart's C2C ethos, which uses renewable energy, recycles all its waste, and is based upon a combination of digitisation and biological transformation.
The third speaker, Professor Pierre Pienaar, President of the World Packaging Organisation, shifted the focus of smart technology to the packaging materials of the future that will be asked to communicate much more information to consumers. He provided an overview of the array of active and intelligent packaging technologies available, including enzyme-based, biological and chemical time-temperature indicators of freshness of packaged foods.
Smart packaging, Professor Pienaar observed, can also be an enabler of automated logistics processes within the Internet of Things. Smart chips allow individual identification and traceability of single packages. Using these, the stream of goods can be controlled from fully automated warehouse to shelf.
Fighting food waste together
In most languages the word 'package' exists both as a verb and a noun, remarked Michael Nieuwesteeg of the NVC (Netherlands Packaging Centre) as he opened the later conference 'Fighting food waste together: how to open the potential of better packaging'. As a verb, packaging represents a temporary activity; as a noun it's a lasting object. Packaging, he said, is the activity of integrating an external function and at the same time a product that enables the consumption of food. The challenge is to align packaging innovation so that the activity and the product limit food waste – and packaging waste – in a world in which two billion people suffer from obesity while 800 million people suffer from hunger. As a species we produce 1.3 billion tons of food waste, which is four times the amount required to feed the hungry.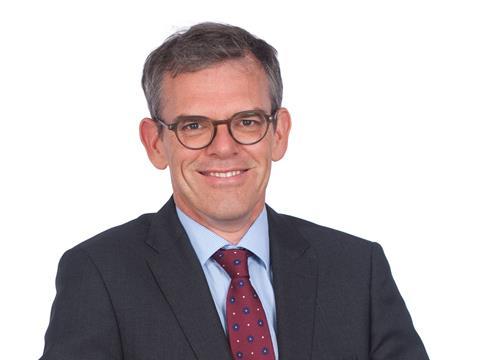 A practical approach to this challenge was offered by Michele Amigoni, technical development director for Packaging Design & Standards at leading Italian food brand owner Barilla Group. Barilla has developed an ethos that suggests its customers should 'eat less but better'. Consumers are encouraged to eat a nutritionally balanced diet based on the pyramid with lots of vegetables at the bottom (with the least environmental impact) and small quantities of the most energy intensive foods, such as meats, at the top.
In parallel with efforts to influence consumer behaviour, Barilla looks closely at how packaging innovation can join the fight against food waste. This involves attention to pack sizes, communication, and optimising packaging / logistics technologies. However, as Mr Amigoni observed, every food brand owner comes up against the double bind of food waste vs packaging waste. In this context, Barilla has adopted a policy of increasing quantities of packaging only when clearly justified by food waste savings from an LCA point of view. It is also opting for mono-materials for recyclability and sourcing from renewables that do not compete with the food chain.
Mr Amigoni emphasised the challenging environment in which brands are operating as they attempt to make environmental gains. Omnichannel dynamics, whereby a moment of sale displaces the old point of sale, create pressure to double or triple SKUs – a context in which it is hard to reduce packaging. He spoke of the importance of creating a pre-competitive environment in which these universal tasks can be addressed collaboratively.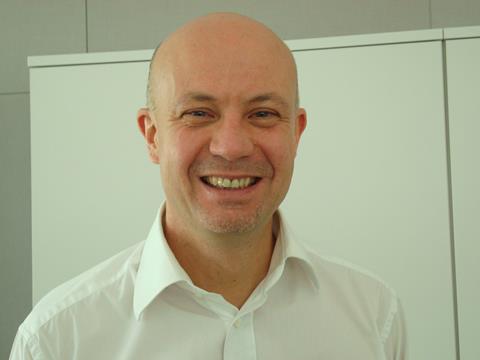 Next, Toine Timmermans (REFRESH project manager and Sustainable Food Chains programme manager at Wageningen University and Research), who was interviewed in the previous edition of Packaging Europe magazine, shared insights on cutting food waste from European research and pilot projects. Six per cent of European CO2 emissions are associated with the annual 173 kg per capita food that we waste.
Optimising and upcycling
Experience has demonstrated that developing compelling business cases where ROI is sufficient to neutralise risks is crucial to driving adoption of effective technologies. Here data intelligence can play a key role in effecting change. For example, the tools of 'recircle specialist' Milgro helps businesses reduce food waste, in addition to focusing on the value that can be extracted from waste. Data technology equally has a key role to play in upgraded forecasting as industry edges towards producing to order. McDonald's, for instance, has recently reduced its food waste in the Netherlands by 2000 tons simply by carrying out a new analysis of its supply chain data.
Another prerequisite, according to Mr Timmermans, is joined up collaboration, as exemplified by the Dutch 'Circular Economy in Food' taskforce which since 2013 has been building a robust shared agenda and ecosystem for solutions and making progress where earlier initiatives failed. Thanks to such coordination, a living lab pilot scheme for surplus products is running as a dedicated shelf within a supermarket in Wageningen. The shelf features products made from ingredients that would otherwise have been discarded, fermented or processed into animal feed: for instance, a soup made from misshapen vegetables, beer from stale bread and soap from orange peels. The living lab will feed into research on consumers' acceptance of such surplus products.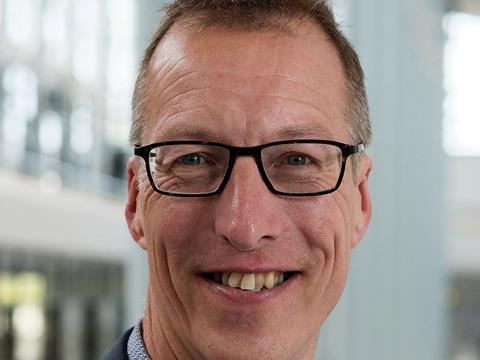 In all these discussions packaging was ever-present, whether it was the point of focus or a significant touchpoint for other issues. It's clear that packaging technology must play a central role in resource efficiency – both in paying attention to its inherent attributes (efficiently preventing waste without creating waste) and in supporting behavioural change, communicating freshness, meeting the requirements of smart manufacturing and logistics. But on top of these practical challenges there is a credibility challenge.
As Marco Sachet (MD of the Istituto Italiano Imballaggio) observed in the closing debate, recent research found that 60 per cent of the Italian public is unaware that packaging has a function in preventing food waste. This reflects a wider misperception across Europe. Packaging is still far too often regarded as the problem itself. For the sake of the planet, we can't allow this fallacy to impede the implementation of packaging solutions to serious environmental challenges.