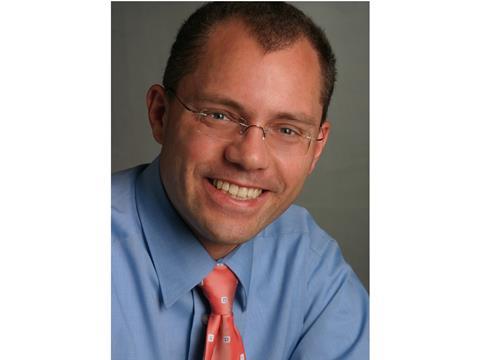 By Mike Schaefers, Vice President, Global Product Management & Marketing Operations, West Pharmaceutical Services, Inc.
Over the past several years, quality requirements, especially with respect to particle contamination, have increased significantly. These heightened expectations, driven by evolving regulatory trends, have forced drug packaging and delivery system manufacturers like West to focus efforts on quality like never before.
One trend that is influencing the increased focus on quality is the rise in new biologic and biosimilar medicines. This trend is likely to continue, with the QuintilesIMS Institute predicting that biologic treatments for autoimmune diseases – such as rheumatoid arthritis, psoriasis, ulcerative colitis, Crohn's disease, and a range of related disorders – will continue to see increasing usage across geographies, and spending on these therapies will reach $75-90 billion by 2021. In addition, biosimilars will be available for several leading autoimmune products by 2021, potentially allowing wider use of these medicines.
As new injectable biologic and biosimilar treatments are coming onto the market, regulatory agencies are focusing more scrutiny on patient safety. Expectations from regulators – particularly in Western markets – have risen in three main areas: particles, extractables and leachables, and container closure integrity.
Particles, whether visible or sub-visible, in a drug product are a very serious concern. Regulatory agencies want to ensure that patient are getting a drug product that is particle/defect-free and in order to prevent them from being exposed to particulate matter that could potentially be harmful to their health.
With extractables and leachables, regulators are looking for whether a container or drug product comes into contact with potential substances that are migrating from the container closure system into the drug product and whether that presents a risk for the patient. Essentially, regulatory agencies are asking pharmaceutical manufacturers to ensure that there is a process in place to avoid unwanted migrations into a drug product.
Last, but not least, regulatory agencies are paying more attention to container closure integrity (CCI). CCI is really about making sure that, through the lifetime of the drug product, the container closure system is appropriately sealed, protecting both the drug and patients. The goal is to ensure that no harmful substances are migrating into the drug vial and that no drug product is escaping from the vial.
Closely tied to CCI is the notion of delivery system functionality. After all, no matter how good the CCI is, the drug delivery system still needs to function appropriately once it is in the hands of the patient. Whether a drug is being manually injected or administered via a wearable auto-injector, the functionality of its delivery system plays a critical role in therapy adherence and performance of the medicine. If a drug delivery system is not working and the patient is not happy with it, that patient might stop the therapy – something that neither regulatory agencies, pharmaceutical companies nor payers want.
The Rise of Quality by Design for Drug Packaging Components
Drug packaging components play a vital, but often overlooked, role in drug safety and efficacy. The heightened focus on quality by regulatory agencies, combined with the growing use of biologics and the trend toward self-administration, means manufacturers need to select components that have high levels of reliability, consistency and compatibility with sophisticated drug products and delivery systems over the course of their lifecycle. Packaging and delivery components are a critical part of combination products and other integrated drug delivery systems and are essential to ensuring delivery systems are safe, intuitive, and easy to use. However, it can be difficult to know which component is the best quality fit for a particular drug product.
Problems with primary containment materials can result in product variability, which can lead to delayed regulatory approvals and potential shortages of needed drug products on the market. These problems can significantly damage a company's bottom line as well as its reputation. But higher quality can come with higher investment, so the challenge for drug packaging manufacturers becomes achieving the balance between managing the costs of providing higher-quality products while staying mindful of the pharmaceutical company's total cost and profitability.
To address these challenges, the adoption of Quality by Design (QbD) concepts in the design and manufacturing of packaging components is gathering momentum within the industry. QbD delivers an improved, data-driven output, providing manufacturers with superior product and process understanding that minimizes risk, emphasizes patient-critical quality requirements, and enhances drug product effectiveness.
The scientific, risk-mitigation-based QbD approach is fast becoming an essential strategy for bringing high-quality therapeutics to market quickly and efficiently. By building QbD principles into design and development from the very beginning, manufacturers can decrease variability in the manufacturing process and the end product. High-quality packaging components designed using QbD processes can enhance the performance of drug delivery systems and protect sensitive drug products with exceptional cleanliness and barrier properties, while helping to ensure patient safety and drug product efficacy.
Partnering to Maximize Quality
By working with a packaging partner that employs a QbD philosophy, pharmaceutical manufacturers can employ high-quality packaging components that can help lower their total cost of ownership through reduced adherence risk, filling rejection rate, and process costs. These partnerships also increase the chances of approval in a new regulatory landscape with a greater focus on quality.
Full return on investment can be realized once a drug product is commercialized and has gained patient loyalty through ease of use, therapeutic benefit and high confidence in the delivery system. Perhaps most importantly though, components created through a QbD approach offer features that are designed to ensure the highest levels of reliability, which ultimately helps the pharmaceutical industry to achieve its most critical goal: providing the safest and most effective drug products for patients.
More info: