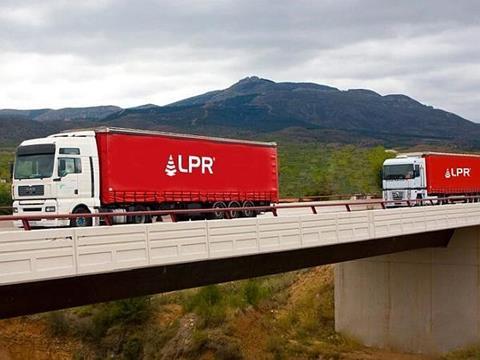 As the problems recently suffered by KFC and DHL have highlighted, changing key suppliers can be a risky business. Joe Hebblewhite from LPR (La Palette Rouge), a specialist pallet pooling company, offers some advice on getting it right.
Although the speed and complexity of modern supply chains may leave little room for manoeuvre if anything goes wrong, most problems can be managed without affecting delivery schedules. Under normal circumstances, these finely tuned operations deliver outstanding levels of customer service, corporate differentiation and stakeholder value.
Sadly, that all fell apart for KFC in February this year. After switching its logistics supply contract to DHL, difficulties in supplying chicken forced the closure of many of its restaurants. According to press reports, the cost to the partners amounted to several million pounds – along with considerable reputational damage.
This turn of events was surprising, given the well-deserved status of these two brands. If things can go so disastrously wrong for them, how can anyone switch key suppliers with confidence?
Based on its relationships, experiences and observations in the supply chain world, LPR suggests the following ten actions should be considered ahead of implementation.
1. Involve everyone. From the warehouse teams upwards, the switch will affect many people. Ensure you gain the benefit of their experience. Without it you might overlook important practical issues.
2. Consider the value of logistics. If you're seeking a new logistics partner, beware of looking at this as simply a cost-cutting exercise. Logistics companies don't just cost money – they add value. A great customer experience depends on the quality of the logistics as well as the product. It is diminished if, for example, perishable food – or any item the customer wants quickly – arrives late. Even a fairly significant reduction in logistics costs is very small when compared against sales revenue. Choosing the best-suited provider – rather than the cheapest – can achieve greater benefits to the business.
3. Fully assess prospective suppliers. Are they financially robust? Do they have specialist experience and a proven track record in your sector? Does their set-up match your needs in terms of infrastructure, facilities and vehicles. If it's different from that of your existing supplier, can it deliver the same or a better outcome? Bear in mind that a big contract involving large-scale change will require more time and planning. If a supplier's capability of fulfilling the contract depends on extra equipment and new staff, take that into account. Remember that staff recruitment may be affected by Brexit.
4. Take time to build relationships. Strong and well-managed relationships between all partners in a supply chain are vital to its agility and success. They are not formed overnight but grow through good contact and understanding at all levels and in all areas of the partners' organisations. Once established, they maximise your combined ability to innovate and overcome any issues. For these reasons, you should get to know each other, and ideally work on something together, long before a big switchover begins.
5. Start planning and managing the change early. Put together teams from each party who will liaise closely to ensure a seamless transition. This process needs to be under way in advance of the handover phase. Every possible business risk should be examined. By the time of the switch, every potential problem should have been anticipated.
6. Plan for all contingencies. Having identified everything that could go wrong (see step 5), make sure the contract specifies what action should be taken in each event. Back-up systems may include using another supplier to fill gaps, as well as maintaining emergency stocks. Consider whether a network of suppliers, instead of a single supplier, would reduce risk in relation to some products or services. If the transfer is in phases, agree what you will do if a phase fails. Include specifications for a structured termination of the contract if the supplier is unable to deliver to agreed KPI's.
7. Integrate IT and SAP systems. The SAP (Systems, Applications and Products) systems used for enterprise resource planning (ERP), along with any other IT, need to be co-ordinated between you, your supplier and any software partner. Failure in matching existing order processes to new systems is typical of the teething problems experienced in a new supply chain partnership. Thorough testing is vital.
8. Use a phased approach. The riskiest time is immediately after the change, so minimise the extent of any problems by introducing the new arrangements bit by bit. In the case of a large contract, begin with a trial period in which just a small part of the work is outsourced to the potential new supplier. However well you plan, the supplier's practical understanding of your needs will not be complete until work has been delivered over a longer time.
9. Provide clear leadership. Both partners need to identify strong leaders who will take decisive action, guided by pre-agreed contingency plans, if serious difficulties arise. Importantly, these leaders should be capable of cutting across organisational silos.
10. Talk to your marketers. If you can see a disaster looming, despite all your careful planning, consult with your marketing staff or agency. Their creativity will help soften the blow. KFC's PR team, for instance, used a perfect blend of humour and humility in its apologies via the press and social media to make the best of their chicken crisis.