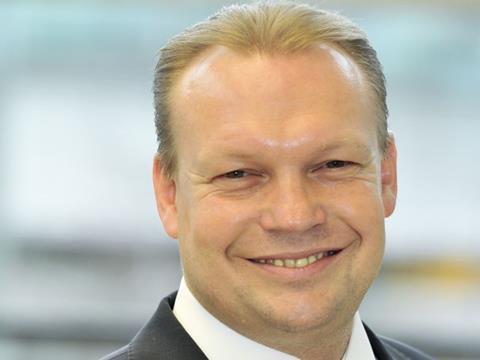 ProSweets Cologne offers the complete range of supplies for the sweets and snacks industry: from innovative ingredients, to pioneering packing solutions, through to optimised production technologies.
Packaging Europe speaks to Dietmar Eiden, Vice president trade fair management Koelnmesse GmbH, to find out more about the latest trends and highlights from the show.
What are the most significant trends in the European confectionery market today?
The overall trend is the interest of consumers in more healthy sweets and snacks. The industry reacts by introducing new products with functional ingredients, less or no sugar, reduced fat and other health related issues as lactose-free.
Another trend that influences the development of new products is sustainability. It is not only reflected by organic or traceable ingredients but also by packaging materials that are environmental friendly and enhance the carbon food print of the products.
A decisive factor for consumers is also the look and mouth feel of a product. Softness and crunchiness, colouring and freshness of a product have to stay stable within the package even after opening.
How are these trends giving rise to new demands for packaging technology?
Packing plays a decisive role in the production process of sweets and snacks. The freshness and quality aspects of the in some cases sensitive products have to be integrated into the packing concept as well as new conception of sustainability and carbon food print. Above that the trend towards more "To Go"-products cause packages that can be re-sealed.
Are there any primary packaging formats / materials that are growing in popularity within the market?
Sustainability is one of the major trends in the food industry and does of course also comprise packaging. Materials are under scrutiny as well as the packaging processes. Lighter materials, recycling, resource efficiency are central issues.
What highlights do you most anticipate at ProSweets Cologne 2018?
The coming ProSweets Cologne will underline the significance of the packaging and technology section. Among others, together with the Fraunhofer Institute and designers, Koelnmesse is organising the "Function meets Design" special event. Acknowledged experts will also be addressing various themes from the packaging section in the lecture programme of the Speakers Corner. Experts from various organizations and companies will for instance highlight new technologies.
Also the adjacent ISM (the world's largest fair for sweets & snacks) offers lots of interesting insights into the state of affairs if it comes to packaging. For instance, the "ISM Packaging Award powered by ProSweets Cologne" will be conferred again.
More info: