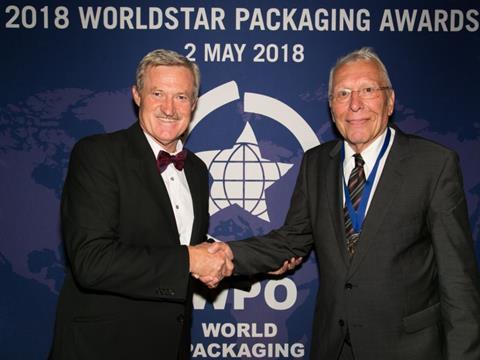 Austria-based VPZ Verpackungszentrum has created a new type of packaging for fruit and vegetables. The reusable Packnatur® cellulose bags are made from FSC-certified beechwood and are tear-resistant and wet-proof.
The fact that the bags are breathable and moisture-regulating means that they can keep produce fresh for up to two or three days longer. The material is soft, and therefore protects fruits that are most prone to damage. In addition, the bags feature a wooden drawstring stopper – which is also made from FSC-certified beechwood and turned in a local workshop.
"The bags are manufactured exclusively from beechwood that has been sourced from local forest thinning – one-third from Austria and two-thirds from Central Europe. Both the netting and the drawstring have been developed using FSC-certified cellulose fibre. Lenzing AG, a manufacturer of environmentally friendly cellulose fibre, produces the Modal® fibres in its Austrian factory, in compliance with the strictest environmental standards and with a zero-carbon footprint. The reusable bag doesn't need composting and is the ultimate shopping basket accessory for all plastic free consumers," Bettina Reichl, the company's design and R&D manager, tells Packaging Europe.
Packnatur® cellulose bags have been available at the Swiss supermarket chain Coop since November 2017.
Compostable beechwood cellulose tube netting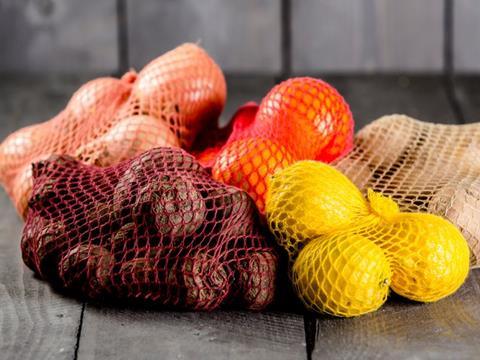 Also using sustainable beechwood, VPZ has developed compostable tube netting for fruit and vegetables. The basis for the fresh 'net'-work: Lenzing Modal® cellulose fibres. tube netting made from beechwood cellulose has been in use since 2013. Major Austrian supermarket chains and organic fruit and vegetable producers use Lenzing Modal® nationwide for the organic fruit and vegetables. The breathable natural nets keep consumers' produce fresher for two or three days longer and prevents the premature sprouting of potatoes and onions. The packaging is soft to the touch and looks natural. A special dying process allows the modal fibres to be coloured using a minimum of dye. "The net is current available in the standard colours of white, beige, lemon yellow, orange, mandarin, red, Bordeaux, green, dark brown and black. The Packnatur® cellulose netting is compostable, allowing it to re-enter the food life cycle. Food that is no longer fit for sale can be disposed of in its packaging," Ms Reichl says.
Organic wine glass labels
In search for labels to complement the bags and netting solutions, VPZ launched an independent development project in association with IM Polymer GmbH, Lenzing Plastics GmbH & Co KG and the vegetable growers association, Marchfeldgemüse. Following several years of research and development down the the company launched the Packnatur® organic wineglass labels on the market. The labels are manufactured from a completely petrochemical free composite film, combined with cellulose paper. All raw materials used are of biogenic or mineral origin, are compostable and biodegradable, avoid the use of the thermal paper, due to the controversy around bisphenol A.
"We also thought about the print on the labels. The Packnatur® organic wineglass labels are printed for EAN-Code and batch identification using thermal transfer (carbon ribbon) printing," Ms Reichl explains. The bags, nets and labels have been awarded with a range of design, technolgoy and business awards, most recently with the World Star Packaging Award 2018 in three categories: Food Packaging, Sustainability Award in Silver and Presidential Award in Bronze. In addition, Helmut Meiniger, the company's founder, was awarded a Lifetime Achievement award.