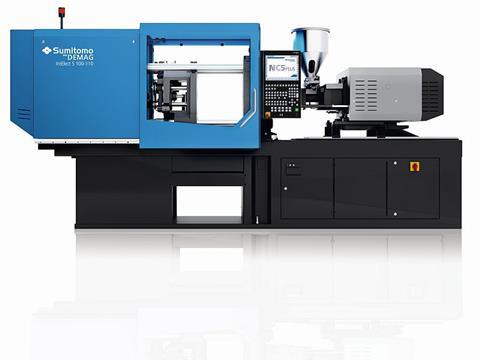 With a versatile, energy-efficient Systec Servo 280/630-1450 with integrated functional unit for decoration, curing, purging and quality control, Sumitomo (SHI) Demag presents its contribution to the IMD surface decoration segment. "We came up with interesting technical advancements for Fakuma 2018," promises Henrik Langwald, Director Automotive Business Development. "Together with our partner Leonhard Kurz, we will present an automotive application: a door sill with a new day/night design is initially decorated by IMD and then covered with functional foil for touch functionality." All IMD process steps are integrated in a production unit with automation that was specially standardised for IMD applications.
Throughout their long-standing successful partnership, Leonhard Kurz, HBW Gubesch, Kist and SAR have continuously advanced their application process as well as their machine and automation technology. The integration of production and process data into a higher-level MES has made both the quality and the production performance more transparent and controllable. A unique data matrix code identified each individual part and ensures its traceability even at the next production stage. At the Kurz partner stand, the second production stage will use FFB (Functional Foil Bonding) to provide the IMD part with a touch sensor. This stage of the process is also monitored by a higher-level MES supplied by bfa Solutions. "In addition to the application and its automation, visualisation requirements and the need to analyse process data are becoming increasingly important. This is why process integration into higher-level MES systems plays a crucial role. Our process integration into an MES system supplied by bfa Solutions proves our system expertise and extensive experience in the industry," says Langwald. Analogue to the other two live exhibits at the stand, the Systec Servo is also equipped with downstream systems supplied by Piovan.
myConnect digital services
At the Fakuma stand, Sumitomo (SHI) Demag has designated a self-contained section for all issues of network integration and digital services. There, customer can access an internet platform for on-line support and diagnostics and documentation, select remote monitoring of their production and order spare parts. Visitors can use the terminals to find out more about the myConnect services.
Sumitomo (SHI) Demag at Fakuma 2018: Hall B1, Stand 1105