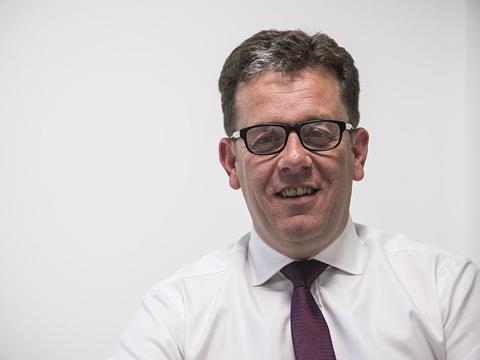 Andy Pretious, UK sales and marketing manager at Automated Packaging Systems, reveals how small changes to the packaging operation can help companies to tailor their offering to meet increases in demand during key periods.
Black Friday is a growing phenomenon in the UK and European consumers are spending more than ever, with an even greater number of retailers adopting the discount period in 2017 and reporting a significant increase in sales, according to data from CJ Affiliate. However, to capitalise on this peak in demand, companies need to be able to meet delivery expectations and increase turnaround time.
A number of factors need to be taken into consideration to increase supply-chain efficiency, including the packaging process. A semi-automated packaging system can help companies streamline their entire operation and substantially improve turnaround time, increasing customer satisfaction as a result.
Coding and Labelling
Automated coding and labelling are now a real possibility and, as a result, businesses can fast track their operational processes to deliver products at a quicker rate, without compromising on quality. Barcodes and QR code technology can be integrated with packaging machines, allowing customers to print labels that correspond with, and can be read by, WMS systems further down the supply chain, increasing overall efficiency.Packaging productivity is significantly enhanced by semi-automated bagging machines, such as the Autobag 850S™, as features such as bag-opening technology and printing directly onto bags takes out the step of manually applying labels to parcels, speeding up the entire operation.
Monitoring output
Automation can increase efficiency without the need for additional operators so that changes to demand can be monitored and met accordingly. There are systems that can speed up the packing process by up to five times in comparison to manual packing and can then simply be scaled back down during quieter periods.
Table-top bagging machines maximise warehouse space as they have a smaller footprint, and by implementing several smaller machines, orders can still be processed even if one machine fails. This means that a business with five baggers can still run at 80 per cent if one line is down.
Maximising consumer trends It's important to review past sales and projected figures in advance to ensure there's enough stock to meet demand. However, it would be detrimental to a company's reputation if the sales orders cannot be fulfilled due to a lack of packaging materials or because the packing operation cannot keep up with the increase in orders.
Collaboration is essential to achieve complete supply-chain efficiency, and by implementing a packaging system that can maximise consumer trends, such as Black Friday and Christmas, companies can truly benefit and experience a spike in potential orders.