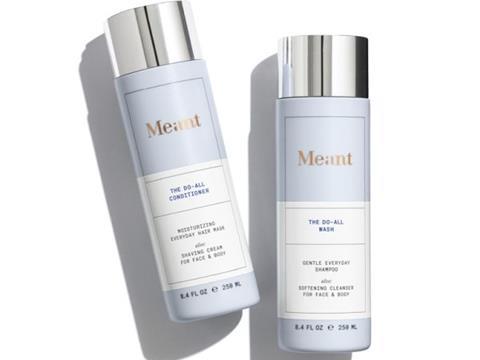 A philosophy of keeping it simple is put forward through the new range of "Meant" personal care products.
With a range of shower and bath products described simply as the "Do-All Wash", "Do-All Conditioner" and "The Wonder Polish" all of a sudden the clutter that surrounds our lives melts away to focus on what really matters – a straightforward, honest and natural product. Even the packaging, produced with Post-Consumer Recycled (PCR) plastics, ticks the environmental concern box.
Born out of a desire to provide a product that is 'Back to Basics' for those who may be seeking solace from a life that is all too often overwhelming, Lindsay Knaak-Stuart, the founder of the company sought to provide a single but high quality solution to personal care needs. This is just the first in a range of household products planned with household cleaners and children's products already in the pipeline – all with the same philosophy – one product to suit all needs.
Packaging was provided by RPC M&H Plastics in Winchester, VA. Lindsay was looking for a clean, simple design and package that was equally acceptable to both men and women. This needed to reflect the purity of the ingredients and yet position the product at aspiring, quality-seeking customers with elegant touches through the metallised closures, design and typography. The range is currently available online and soon to be in selected retailers.
More info: