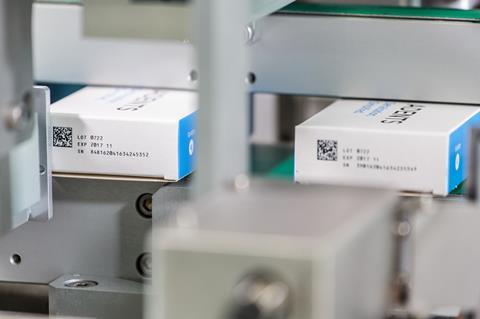 Conclusion
Centrally configurable, site-level serialisation solutions ensure speedy deployment and future-proof compliance, while innovative enterprise-level solutions connected to powerful Level 3 systems can provide scalable data management and exchange capabilities, as well as fuss-free onboarding options. Furthermore, they can offer unparalleled supply chain visibility through business intelligence applications.
Flexible enterprise serialisation solutions easily connect to other systems like MES, ERP, CRM or others, which means they can cross information from different systems for actionable insights and analyses to support optimised supply chain processes, increase global OEE and adapt production to market developments. Thus, a better-secured supply chain (which is, after all, the primary goal behind serialisation and track & trace regulations) can serve a dual purpose: helping pharmaceutical companies considerably streamline production processes, reduce expenses, and realise other tangible beyond-compliance value.
To get serialisation-ready in time, pharmaceutical manufacturers must act now! Even if you have already implemented necessary equipment and IT architecture, make sure to thoroughly test all systems while there is still time to adjust or seek an alternative solution, if need be. You wouldn't be the first to wake up to buyer's remorse.
More info: