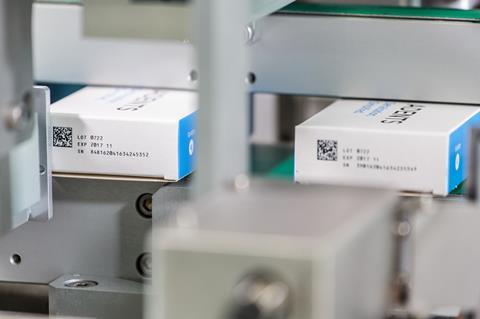 In the European Union, serialisation of pharmaceutical products will be mandatory beginning February, 2019. Unique product identification (UPID) has been required in the United States since November 2017 (even if the FDA does not intend to take action against non-compliant drug manufacturers until November 2018). The time to get serialisation-ready is running out for manufacturers, pharmaceutical companies, and CMOs alike.
Choose a Serialisation Solution Wisely to Ensure Timely and Lasting Compliance
Serialisation implementation is often an underestimated challenge. It impacts standard operating procedures and nearly every department of an organisation. The bigger the scope of the project in terms of processes to add equipment and IT architecture, the longer implementation will take. This can lead to bottleneck situations, as many pharmaceutical manufacturers will be scrambling to meet the same deadlines.
Missing these deadlines may bring serious consequences. CMOs that cannot ensure compliant production and packaging by the enforced deadlines, for example, could potentially lose business to serialisation-ready competitors. Marketing Authorisation Holders (MAHs) that are unable to deliver drugs packaged in compliance with the latest serialisation regulations will be prohibited from bringing products to market, resulting in the loss of both revenue and reputation.
Companies that have not implemented a serialisation solution should act now. This also holds true for those who may be experiencing buyer's remorse and have noticed that their solution is not capable of quickly adapting to new or changing regulations and market requirements, or can't reliably connect to trading partners or authorities like the European Medicines Verification System (EMVS). There is still time to change for a more adequate solution… but not much!
Hardware-Agnostic Solutions Provide Efficiency, Speed and Value Beyond Compliance
Thorough analyses pre-project are crucial, as fast-approaching serialisation deadlines leave little room for trial and error. But despite the narrowing timeframe, drug manufacturers should not overlook future needs by only focusing on the nearest deadlines.
No matter the scope of your project, adaptable, hardware-agnostic serialisation software solutions provide heightened opportunities to leverage existing equipment (if serialisation-compatible) or choose from best-in-class machinery ideally suited to your production environment. They are also less likely to become obsolete, and are more suited to making adjustments as production needs change or evolve (i.e. if you need to add aggregation at a later stage if not implemented right away). Efficiency and timeliness are two additional benefits, since these types of standardised, pre-qualified solutions allow for seamless rollout over multiple lines and sites after an approved pilot, and considerably reduce subsequent validation and qualification efforts.
A solution that is centrally configurable at site level (Level 3) allows optimal adaptability to regulatory changes or new requirements. Centralisation of set-up parameters expedites and facilitates upgrade and change control processes, as this scenario requires no extra development at line level which, in turn, minimises the risk for human error and machine downtime. The same goes for error correction, as a centrally configured solution requires just one change in the default general parameters section, which then incorporates the change to various line level drivers.
Centralisation at site level is also ideal for data management, since it ensures cleaner data sets: Because product master data, lot information, serial numbers etc. are stored in one place rather than being spread out over multiple Level 2 systems, the risk of duplicate information is drastically reduced. A complete Level 3 solution includes robust interface options to Level 4 systems, providing centralised access and control of work orders, delivery orders, product data, customer data, serial number exchanges, EPCIS events, and XML files.
Think Beyond Site-Level Solutions to Ensure Global Compliance and Added Value
A single pharmaceutical company usually handles hundreds of thousands of serialised units or even cases and pallets every year, which means hundreds of millions of serial numbers in addition to product master data, EPCIS events and more. This means a serialisation platform needs to securely store, index and exchange (with supply chain partners and authorities) huge amounts of data to ensure unique serial numbers, avoid duplicate data and ensure compliant reporting.
Enterprise-level Cloud solutions can offer scalable and reliable platforms for unlimited data storage, accessible anytime and anywhere. When choosing the right Cloud solution, pharmaceutical companies should check whether the Cloud provider and all subsidiary data centres comply with GAMP standards and requirements in terms of security design, as well as procedural controls and management. Furthermore, data centres used by the Cloud solution need to comply with local and regional regulatory mandates regarding data protection and security.
It goes without saying that, in a highly regulated environment such as the pharmaceutical industry, any eligible solution must also offer highest levels of access security (i.e. through multiple layers of authentication), data integrity and protection (proper encryption and virus protection are vital) as well as audit trails for any action taken in the system, no matter the party.
Apart from data management, connectivity with various supply chain entities and, where required, authorities, is one of the toughest challenges when implementing a serialisation and track & trace system. While solutions that come with pre-existing networks might not include each of your trading partners, Level 4 solutions offering onboarding options through secure web services (for example REST API), secure FTPs or shared Cloud repositories provide the freedom to easily connect with new entities as your business grows, no matter which serialisation system or interface they use.
To facilitate data exchange, viable serialisation platforms should not only be capable of reading multiple data formats (and use different exchange protocols) – such as EPCIS, CSV, XML or even proprietary formats – but also to "translate" said data before transferring relevant information to another system; all the while keeping data ALCOA at all times.
Data exchange with authorities is another daunting, altogether separate issue, as authorities might require automated reporting in specific file formats. Therefore, next-generation serialisation solutions already come with built-in reporting capabilities, allowing click-of-a–button compliance. To facilitate reporting on European level, an EMVO certified serialisation solution can connect directly to the European Hub (EMVS). Through officially certified OBP Gateway Providers, license holders can, if desired automatically, upload verified and guaranteed compliant data onto the European Hub.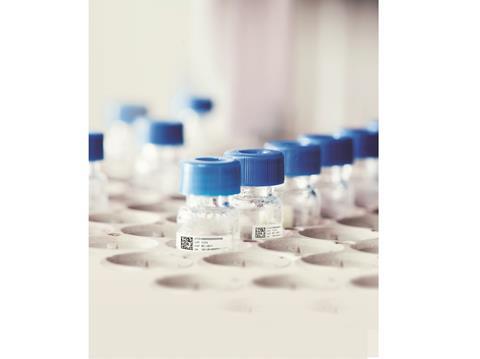 Conclusion
Centrally configurable, site-level serialisation solutions ensure speedy deployment and future-proof compliance, while innovative enterprise-level solutions connected to powerful Level 3 systems can provide scalable data management and exchange capabilities, as well as fuss-free onboarding options. Furthermore, they can offer unparalleled supply chain visibility through business intelligence applications.
Flexible enterprise serialisation solutions easily connect to other systems like MES, ERP, CRM or others, which means they can cross information from different systems for actionable insights and analyses to support optimised supply chain processes, increase global OEE and adapt production to market developments. Thus, a better-secured supply chain (which is, after all, the primary goal behind serialisation and track & trace regulations) can serve a dual purpose: helping pharmaceutical companies considerably streamline production processes, reduce expenses, and realise other tangible beyond-compliance value.
To get serialisation-ready in time, pharmaceutical manufacturers must act now! Even if you have already implemented necessary equipment and IT architecture, make sure to thoroughly test all systems while there is still time to adjust or seek an alternative solution, if need be. You wouldn't be the first to wake up to buyer's remorse.
More info: