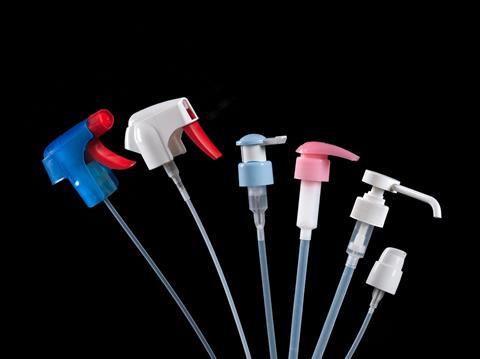 Fully electronic for optimum quality
eMC for electronic motion control: the new Serac capping machine is entirely controlled by B&R electronic components, which deliver optimum flexibility and accuracy at every step of the capping process.
Each spindle uses two separate brushless motors: the first one controls the torque application as well as the spindle rotation speed while the second is used to manage the electronic cam (up and down movement for tube straightening and pressing force). Spindle rotation and up and down movements are independent, which allows grasping and releasing of the pumps with the spindle at standstill. This way, pumps are protected (threads and outer grooves) and screwing speed is not linked to the machine rotation speed.
Consistent use of electronics also simplifies production parameter management and allows qualifying of the screwing cycle (applied torque, number of rotations) for traceability and performance analysis purposes.
For significant savings on cycle times and machine availability
Electronic control allows instantaneous adaptation of capping head stroke to tube length, thus avoiding time losses due to unnecessary movements.
Electronics also increase the overall availability of the machine by reducing the number of wear parts and facilitating remote assistance.
Finally, Serac has extended on this machine its ultra-fast format changeover system: all tooling parts as well as capping jaws can be changed very quickly, without any tool.
Already adopted by a major company on the Home Care market, the eMC capper will officially be released for sale in September 2017 as stand-alone equipment or to be integrated in single block Combox lines.
More info: