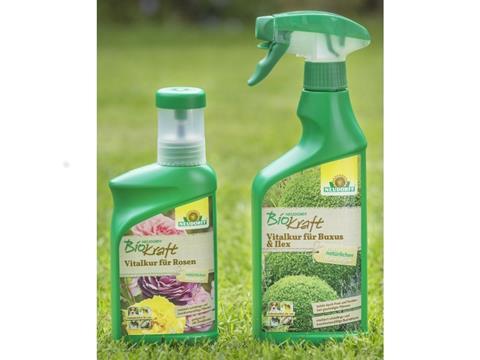 Neudorff GmbH KG has launched a bio vitality treatment in packs produced by RPC Kutenholz.
The 300ml bottle and 500ml trigger spray are blow moulded in HDPE and offer a modern and practical design that also creates an effective on-shelf presence. They are easy to handle for the consumer and provide excellent functionality and user-friendliness.
The packs are produced in the classic Neudorff green to help create a family appearance across the company's product range, and feature a large labelling area for effective branding.
The new bio vitality treatment is suitable for use on roses, orchids, fruit and vegetables, herbs, box and ivy, and conifers.
More info: