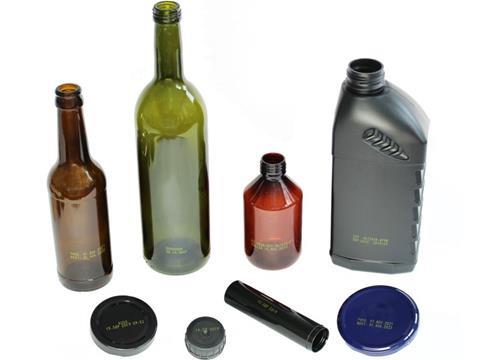 Ernst REINER GmbH & Co KG, producer of mobile marking devices, expands its ink range by yellow ink. The yellow solvent-based ink was developed to permit safe and mobile marking for materials of dark colours that used to be difficult to print on before.
"In development of the yellow ink P1-MP6-YE, we put the greatest value on good visibility on dark materials, as well as on optimal adhesion on materials that are difficult to print on, while keeping the drying time short," says Gerolf Heldmaier, product manager at Reiner.
The new ink P1-MP6-YE will stick to different materials. It can be used to print on materials such as PE, PP, PET, aluminium, blister film, rubber, glass and paper. Like all MP inks by REINER, the yellow MP ink offers very good adhesion and abrasion resistance on many different materials.
Mobile inkjet printing is particularly important for companies with average piece numbers and for special product forms or packaging types. Beverage manufacturers that desire high-contrast printing on dark bottles, or the industry, which requires clearly visible numbering of production parts, are highly interested in this marking solution; so are the medicine, cosmetics and food industries with black or brown bottles, jam lids or cream pots.
The inkjet printer can be placed right in the desired position and will print immediately. Printing of additional labels, which some manufacturers used before, is a thing of the past. Label preparation is no longer necessary. The print is applied directly to the dark material. This leads to more efficient production by saving work steps and costs.
"REINER continually invests in the development of new inks, as well as in new inkjet printers, since the customers' requirements vary and we aim to exceed them with the REINER marking units," Gerolf Heldmaier says.
The yellow ink is compatible with the REINER printers jetStamp 790/791/792 MP2 and jetStamp 790/792 MP2 Marker 10.
More info: