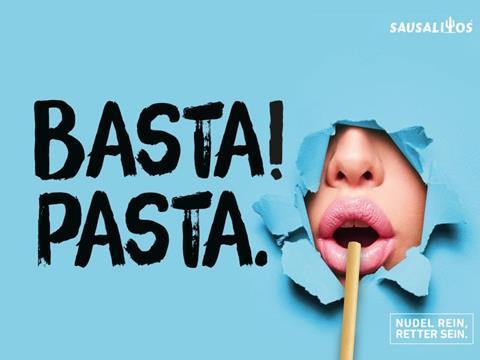 Restaurant chains across Europe are taking a somewhat different approach to battling plastic waste and reducing the amount of plastic straws used.
German restaurant and bar chain Sausalitos has banned plastic straws from its restaurants and is replacing them with alternatives, including pasta. The aim is to avoid waste and raise guests' and employees' awareness on the subject of sustainability.
According to plastic waste statistics, almost five billion plastic straws are consumed every year in Germany alone. "At Sausalitos we want to live the topic of sustainability and make employees and our guests aware of a more conscious handling of raw materials. As one of Europe's largest cocktail suppliers, we want to set a good example. With the introduction of the pasta straw we want to inspire our guests and encourage them to imitate us. At the same time we approach the quite 'serious' topic with humour and fun. The introduction of the pasta straw as a replacement for plastic straws is a major milestone in our company history," says Dominic Cloudt, Head of Marketing at Sausalitos.
In the medium term SAUSALITOS wants to replace all plastics used in the restaurant, and especially in the to-go area. For this reason, further innovative alternatives are currently being tested at individual locations of the company. As a replacement for the previous take away plastic cups, cups made of materials based on lactic acid will be used in the future. In addition, a separate refill programme is being planned, which will also contribute to waste prevention.
If you fancy trying a pasta straw in the UK, London-based Italian food-to-go brand Coco di Mama has also launched a pasta straw under the name of #Pastraw.
"Inspired by food, the Pastraw is made from 100% uncooked egg-free pasta, meaning they are completely compostable, authentic Italian and suitable for vegans. Coco di Mama has tested various varieties to find a pasta fit for purpose and. Pastraws are suitable for use in all cold beverages; perfect for a refreshing juice or iced latte in the summer heat. The Pastraw is a real win-win solution as it lasts longer than a paper straw and is completely compostable," explains Sara McCraight, Head of Marketing for Coco di Mama.