In the second of our series of interviews with sponsors of the Sustainability Awards 2018, Günter Stephan, head of circular economy at Borealis, shares with Tim Sykes his vision for helping realise circularity in plastics.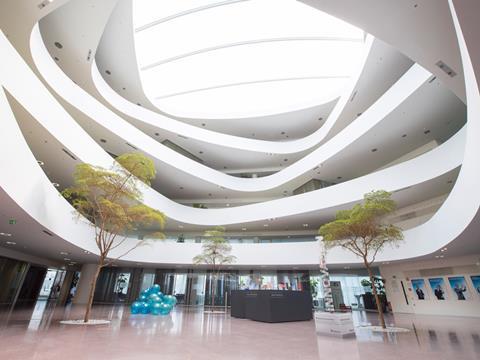 Tim Sykes:
What are the opportunities for business growth in offering transformative innovation that meets the technical challenges you have outlined?
Günter Stephan:
Sustainability is our social responsibility, and both Borealis and everyone across the industry have to accept this responsibility. This is the starting point. But beyond this we can identify a business opportunity to make products out of recycled materials, out of plastic waste, that are better quality than previously possible. We don't really need any more park benches made from recycled materials, but we can create higher value applications.
Borealis has a long record of accomplishment of developing plastics with more and more useful properties. We've achieved that on the virgin side, and we're convinced that we can do this with recycled plastics as well. The goal is to have a situation where converters make no differentiation between the quality of virgin and recycled plastics: they simply meet the customer's expectations.
So the business opportunity is to move to the next level of applications in order to make plastics truly circular. This means for instance creating recycled feedstocks that can be used for food packaging, where at the moment their smell or colour or mechanical properties render them unsuitable. We'll need to bring to market technologies to overcome these challenges.
Tim Sykes:
How do you see the present and future role of Borealis R&D in this context?
Günter Stephan:
We acquired the recycling business mtm plastics based in Niedergebra, Germany, in 2016 – a technology leader in the recycling of mixed post-consumer plastic waste and a major mechanical recycler of PE and PP. The focus of the R&D we are conducting there is enhancing the product portfolio with new applications: blending with virgin materials, developing new compounds, better mechanical properties.
The vision is to reach a 'Recycling 2.0'. Mechanical recycling is the backbone but we also want to develop complementary technologies to enhance the properties of the recyclate. We are very busy with innovation around chemical recycling, which we see as an add-on to the existing methods. The central challenge we are working on is upscaling technologies that are proven at the laboratory level to industrial volumes. To put this in context, plastics waste now stays in Europe following China's decision to cease imports, so there's an urgent need to translate recycling technologies to industrial plant scale.
Linked to this, if you have a different recycling technology, you also need a feedstock concept to support it. At the moment we are dealing with mixed PE / PP waste coming in bales to Niedergebra for processing. This requires a change in the feedstock set-up. It comes back to the question of making it a profitable proposition across the value chain. This depends on being able to convert it to mid- to higher-end applications that match virgin material capabilities.