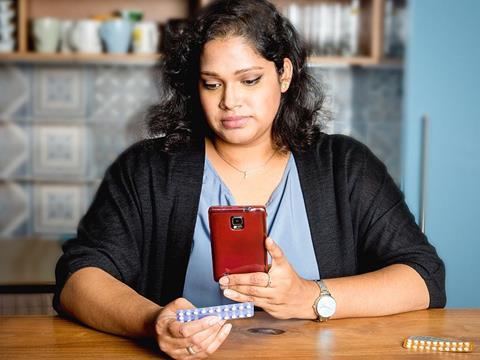 Dr Nadine Lampka, product manager pharma-security at Schreiner MediPharm, views the maturity of the enabler technologies such as RFID/NFC, smartphone capabilities and IoT as the basis for innovation. "There is also an increasing need for more transparency and security in the supply chain to ensure product and patient safety," she remarks. "Getting connected to the supply chain stakeholders and to relevant data all the way down to the patient is getting more and more important."
There is a clear trend towards solutions employing the smartphone as a verification tool for product identification, authentication and integrity. At the same time, the real-time provided data and information for analytics is seen as a big plus to enhance supply chain security and efficiency.
"When it comes to smart packaging in general, digitalisation, patient centricity and an outcome-based approach are some of the factors that have an increasing impact," Dr Lampka continues. "Intelligent packaging solutions with printed electronics in combination with NFC, RFID or Bluetooth technology can enhance patient adherence and ensure digital interaction between all involved stakeholders."
Improving patient adherence and thereby improving outcome for patients is a major driver, according to Mevia's CEO Jesper Hassel. "Not taking medicine correctly means that patients are not going to get the full effect of their drug," he says. "Smart solutions really can help, and the commoditisation of the technology surrounding it means that companies are more open to innovate and try out smart packaging concepts."
Serialisation for patient security
Kezzler has already digitalised billions of individual products in the supply chain. "Our cloud platform enables serialisation by giving every item a unique, secure and traceable identity in the form of a Kezzler code that can be embedded into QR codes, NFC or other labels and placed on the product," according to Ms Akselsen. "Once applied, Kezzler codes serve as a foundation for numerous custom applications and add-ons from production control and validation, to product history and tracking as well as recall and expiry date handling."
This has tangible benefits: "At one point an estimated 40 per cent of Viagra sold in Hong Kong was non-authentic so we worked with Pfizer to apply visible and non-visible codes on Viagra packs that enabled both consumers and Pfizer to authenticate them. As a result the problem of non-authentic Viagra in Hong Kong was resolved within the first 12 months of implementation, resulting in a substantial increase of sales."
Mobile authentication
Schreiner MediPharm's BitSecure mobile authentication offers the necessary flexibility for direct, on-site verification in real time. The small and printed feature is considered as highly counterfeit-proof, being cost-efficient and sustainable at the same time.
"The BitSecure pattern allows a quick confirmation of original prints and can be analysed in real-time in the field by means of selected smartphones using the BitSecure software," says Dr Lampka. "In addition, the BitSecure pattern can carry production lot specific, encrypted information or other relevant information, such as batch number or target market. This could be beneficial in revealing grey market activities."
The technology uses a high-resolution, random pattern whose delicate details are not discernible by the naked eye. The BitSecure pattern is digitally generated in the pre-press stage. BitSecure originals are printed with very high resolution. Any digital information loses details in the printing process. If a counterfeiter attempts to copy the BitSecure pattern, details are lost compared with the printed original. The quantity of the resulting loss of detail can be analysed by means of a smartphone and corresponding analysis software.
Phone apps
Dick de Koning said, "no longer is the focus on how it works." The market now offers working solutions for pharma. For instance, the dedicated Constantia Interactive brand combines a digitally readable packaging material with a digital platform for data management and a smartphone app customisable to a wide range of customer needs.
"Our technology works with all existing packaging formats through image recognition technology, without having to change the products artwork or packaging. When it comes to anti-counterfeiting, a printing technology called digital watermarking can distinguish between a real and a fake product," Mr Schulz explains. "Our latest printing technology incorporates a marker into the artwork that can barely be seen by the human eye but is detectable through our technology recognising it as a real product."
Similarly, Mevia has designed a solution combining smart packaging, smartphones and the clouds for patients who have to regularly take medication.
"When the user takes a pill out of the package that is equipped with a connected GSM device and printed electronic traces, the corresponding electronic trace breaks and the device transfers the data in real time to the user's app or a cloud-based hub," Jesper Hassel says. "The corresponding app helps patients and their carers to manage their treatments. It lets them know when they should take a dose and buy a refill, but also empowers them to improve their adherence with information on their treatment and offers two-way communication."