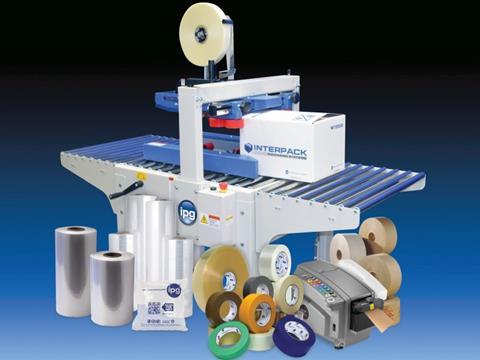 "At the Powerband stand there is activity around two distinct messages: IPG's ability to service packaging needs tied acrylic and hotmelt tapes in conjunction with IPG's Portugal-based Fibope SA's production of technical shrink films," Mr Bologna points out.
At the Hade stand, the company's offering will include an entire range of performance water activated (gum) tapes.
"IPG is uniquely positioned to custom print branding on its gum tape which reduces the customers cost of operation, and delivers brand equity to every doorstep. This function adds to the customer experience and inspires repeat purchases. IPG's Better Packages brand will be prominently displayed at the Hade stand, featuring both manual and electric water activated tape dispensers which are built to last anddesigned for ease of use to ensure productivity and fulfilment continuity," he adds.
He sees great opportunities for the packaging industry to flourish in the coming years. "It's an exciting time to be in the packaging industry. The manufacturing industry in the Western world is showing signs of renewal. Robotics are going to play a more prominent role in the packaging process. Manufacturing will come back faster, smarter, stronger, and automation will be key. There are big opportunities forinnovators, and our business will hopefully grow in step with the evolution that we see in other types of packaging. There is symbiotic relationship between product development, packaging development and ultimately the end of line solution that IPG provides," he concludes.
More info: