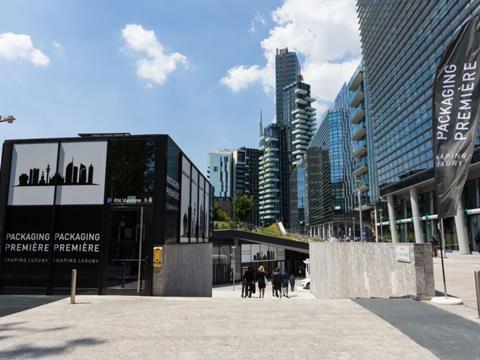 Visitors to the first Packaging Première\shaping luxury vaunted truly exceptional professional profiles: specialist brand managers, marketing managers, packaging industry buyers, art directors and packaging designers.
A total of 3,026 people visited the show from 16 to 18 May, attending the numerous conferences: both the technical ones held by companies and the ones for further study, where renowned university lecturers provided insights and gave their interpretations of trends.
There were a total of ninety-six exhibitors representing 100 firms, 25% of which were from abroad.The event also attracted around eighty journalists from specialist national and international publications.Packaging Première\shaping luxury kept its promise to be a selective show for promoting formal and substantial innovations from companies working in the packaging industry: from raw materials to intermediates, finished containers, decorations, fastenings, labels and everything else associated with packaging for luxury brands.
Milan proved to be the ideal location because it is already home to the general headquarters of major luxury brands and is easily accessible from all over Europe and beyond. What's more, holding the event in May was a strategic decision that offered companies the opportunity to find out about all the latest innovations to be included in their new packaging designs.
"Packaging Première offered a highly visible stage for packaging manufacturers and an efficient marketplace for profitable interaction with the world's biggest luxury brands. The event effectively acted as the link between the creation of high-quality products and the packaging that contains them. Packaging Première is the trade fair that was missing and now looks set to become the perfect platform for dialogue and business between luxury brands and packaging manufacturers," explains Pier Paolo Ponchia, organiser of Packaging Première, the firm that runs the fair of the same name.
The next Packaging Première will take place in the new and larger venue of MiCo in Milan in 2018.
More info: