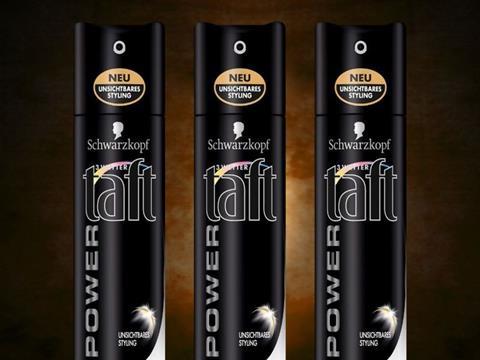 The environmental dividend that can be gained through targeted improvements in process engineering systems in high volume packaging production has been convincingly shown following close sustainability collaboration between Ardagh Group and Henkel.
Ardagh's specialist aerosol manufacturing plant in Wedel, Germany, has produced the world's lightest three-piece steel aerosol container for a range of Henkel's hairspray products, comprising predominantly the leading European brand Schwarzkopf Drei Wetter Taft.
Following a sustained program of process development, Ardagh Group now claims a unique capability of achieving a wall thickness of only 0.13mm for its 250ml aerosol can. This outstanding dimension allows for a remarkable 15 percent saving in materials and water used in the production of Schwarzkopf Drei Wetter Taft. Henkel Beauty Care Innovation and Sustainability Manager Philippe Blank, explains the background:"The Drei Wetter Taft hair spray aerosol can is an excellent example of a sustainable packaging innovation. In collaboration with Ardagh Group, we reduced the thickness of the metal can while increasing its rigidity, resulting in a saving of over 15 percent of the material and water used in the production phase. As a result, we can save a total of up to 3,500 metric tons of CO2 and up to 900,000 cubic metres of water every year.
Together with our suppliers, Henkel is working on innovative solutions that contribute to product recycling and the principles of the circular economy. Closing the circle is a joint effort of many parties involved in this eco-system. Innovation does not happen in isolation, and therefore, Henkel is going to work even more closely with our suppliers to further develop sustainable packaging that makes a significant contribution to the focal areas of our sustainability strategy."
Annelene Fisser, Ardagh Group Sustainability Manager, expresses equal enthusiasm for the joint achievement: "We work hard with our customers on all aspects of design, manufacturing and logistics to achieve maximum results and a minimum footprint. This result for such an iconic brand and on behalf of a customer with whom we have enjoyed a long relationship is immensely satisfying. We share with Henkel a focused commitment towards a truly circular economy."
More info: