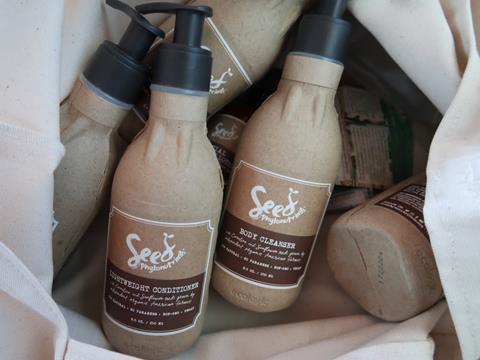 Professor Marianne Klimchuk of New York's Fashion Institute of Technology (FIT) has made a career out of thinking deeply about the dialogue between packaging and society – and passing it on to the next generation of designers. In conversation with Tim Sykes, Marianne shares some of her insights.
Tell me about your work in the packaging sphere and how you've come to approach the question of packaging design.
I head the only BFA in Packaging Design Program in the United States. This rigorous program mirrors FIT's mission of being an academic institution that builds adaptable academic curriculum, experiential learning opportunities, industry partnerships, and a commitment to research and innovation.
I have been interested in packaging since graduate school, when I realised that there are different cultural components to creating packaging, and that different nations find acceptance in different standards of beauty. I realised that consumers have emotional connection, as do transportation, containment, and protection, with brands and products.
My career has been dedicated to educating the next generation of industry professionals. In this capacity, I have developed deep and longstanding relationships with leading industry professionals across the globe. This includes owners of agencies, global heads of creative, design directors, industrial designers, researchers, photographers, manufacturers and conference organisers. I learn from both students, faculty and industry colleagues every day.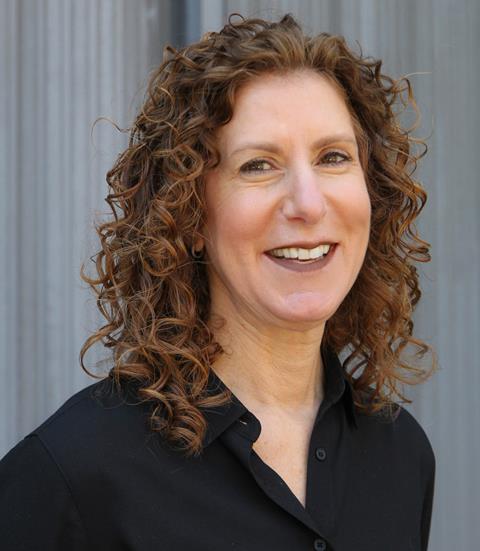 How do you see the role of FIT's packaging design department and what's distinctive about its approach to teaching the next generations of packaging designers?
Today in the packaging design profession, certainly on the East Coast of the US, design agencies and in-house design teams are filled with alumni from the FIT Packaging Design BFA. They are principles, senior design managers, global brand designers, creative directors, art directors, brand strategists, digital creatives, and UX designers. These alumni and our education is completely connected to our profession. Our adjunct faculty are full time design professionals (there are two full time faculty), this combined with our alumni involvement, which is weekly, and our industry partners, enables us to bring the profession into the education every day. This is key.
By the time our students graduate, they have a network and an education that enables them to be value added from day one. We stay focused on the changing demands and to adapt our curriculum to ensure that graduates are well prepared. We are proud that each Spring, many of our seniors are offered full time employment before they graduate. In fact, last year over a third of the class had job before graduation. This year is looking pretty impressive as well. Employers know what they can expect from a FIT Packaging Design student.
We provide students with a global perspective in a number of ways. We bring students abroad (Amsterdam, London, Paris) to visit consumer brand and packaging design agencies, we recently initiated an exchange program with a university in Finland, and are developing collaborative online experiences with design schools in Cuba and Italy. All of these offerings provide students the opportunity to interact with design firms, understand the global, regional, and cultural differences and see themselves within the larger world of design and society.
There have been massive changes to the way people consume and interact with packaged goods over the last two decades. Looking back, what have been the most significant shifts?
As I mentioned, when I was in grad school I was interested in how packaging design reflected the culture in which it exists. Packaging design is a piece of cultural anthropology. A consumer can visit a market anywhere in the world, and by examining the packaging design – aesthetics, ergonomics, materials, production, retail setting, etc. – they can learn about the values of the culture and the region.
With globalisation and mass branding, these cultural differences, in the broad Western marketplace, started to disappear. It has been exciting to see that packaging designs the communication of a brand story that is unique and often culturally connected. Perhaps the direct connection to regional values is not there but there are some creative designs that communicate brand narratives in unique ways. The reflection of consumer values is always key.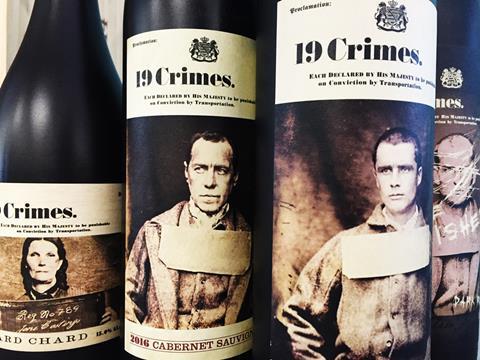 Turning 180º, what do you see as the new drivers and the packaging landscape they will create?
This is pretty obvious but e-commerce is the driver. Social media plays an important role in the marketing of products to the YUCCIE (young urban creatives) consumer. On the other hand, we have to consider that packaging design must meet global needs. Supply chain resilience, health and food safety and innovation, and packaging for less developed countries are each critical to the future of packaging.
How should the industry navigate the other big pressure – sustainability?
Our industry needs to take part in a PR campaign. There are so many areas where we fail to educate the consumer about all that goes into getting a product into their hands. They think that all packaging is bad unless it is made from paper pulp. They have never been informed about the science and engineering that goes into each and every packaging. That their packaging helps preserve and protect their products and that without the packaging many of their food products would be wasted.
There are so many teams of professionals across diverse industries involved in each product, yet the great majority of consumers have no idea how packaging is developed. We expect the public to know how to recycle but we do not really educate them. There are so many impressive sustainably focused brands and yet their stories go untold.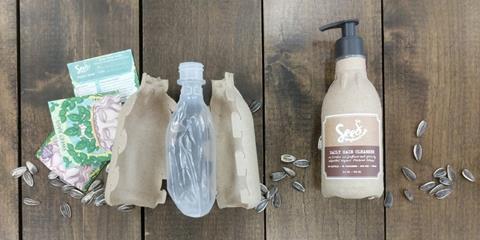 On a personal level, are there any recent innovations in packaging formats or technologies that you consider especially important? Do you have any favourite concrete examples of packaging design?
I have very high expectations of packaging and search to find innovation. Recently, I saw a student project (not from FIT) of a pharmaceutical packaging that addresses opioid addiction. It's easy to separate novel approaches from true innovations. The 19 Crimes wine label is an interesting example of truly communicating the brand story. Developing technologies will add immense value for packaging. I have a lot of hates – right now it is packaging that is not refillable. I am impressed by L'Oreal, whose sustainability missions have raised the bar for all competitors. The new line Seed Phytonutrients is interesting.
Packaging design is part of a 360º integrated brand story. The demands and expectations are greater than ever before. Packaging design is complex. It should elevate the consumers experience, be innovative, ergonomic, experiential, able to meet the challenges of ecommerce, connect to the consumer on social media and multiple touchpoints, adapt to virtual and augmented reality, be intelligent, personalised, meet global regulatory requirements, oh and also not damage the environment.