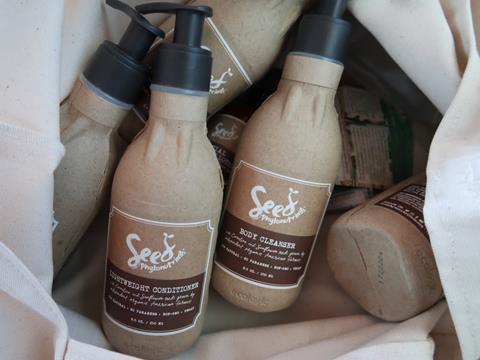 On a personal level, are there any recent innovations in packaging formats or technologies that you consider especially important? Do you have any favourite concrete examples of packaging design?
I have very high expectations of packaging and search to find innovation. Recently, I saw a student project (not from FIT) of a pharmaceutical packaging that addresses opioid addiction. It's easy to separate novel approaches from true innovations. The 19 Crimes wine label is an interesting example of truly communicating the brand story. Developing technologies will add immense value for packaging. I have a lot of hates – right now it is packaging that is not refillable. I am impressed by L'Oreal, whose sustainability missions have raised the bar for all competitors. The new line Seed Phytonutrients is interesting.
Packaging design is part of a 360º integrated brand story. The demands and expectations are greater than ever before. Packaging design is complex. It should elevate the consumers experience, be innovative, ergonomic, experiential, able to meet the challenges of ecommerce, connect to the consumer on social media and multiple touchpoints, adapt to virtual and augmented reality, be intelligent, personalised, meet global regulatory requirements, oh and also not damage the environment.