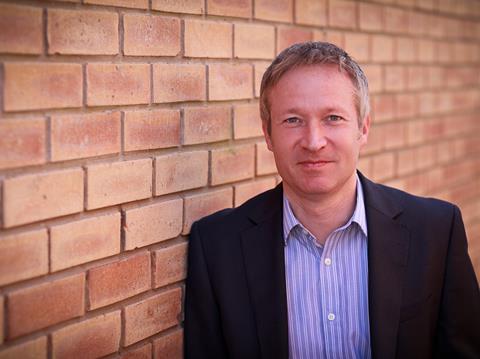 Tim Sykes caught up with Mike Richmond, VP, Packaging Technology Integrated Solutions, at HAVI Global Solutions shortly after Mike's appearance at the Global Packaging Summit to discuss the collision of innovation, mass customisation and big data.
TS
You have picked out functionality and convenience as key drivers innovation in the future. What makes these so important?
MR
There are so many significant things going on in packaging at the moment but functionality and convenience stand out in terms of offering the potential to enhance the consumer experience. Consumers today are increasingly buying not a product but an experience: things that deliver performance, such as easy opening, reclosing, portability, microwavability, etc. The major brand owners and CPGs are looking to these properties and the better margin opportunities they offer.
New types of functionality offer the brand owner and consumer a kind of holistic tie-in that take a product to a new level. The ultimate goal is to delight the consumer through packaging. This could be achieved in so many ways, whether through aroma, a paper battery powering a talking package, a sensor that provides authentication, colour-changing, tactile properties. When you look at the value equation (defined as benefits over cost versus competition) these sorts of solutions make it possible to differentiate a brand from the competition, which is where you can achieve more margin.
When you think of the evolution of reclosable packaging, remember when you used to buy grated cheese and have to open the pack with scissors? Then all of a sudden you had packs with zips that were easy to open and close, making the product more portable as well as convenient. In the US baby food market we are seeing all the big players move to adopt small, aseptic fitmented pouches. Another example I like is putting rubber on closures to make it much easier to open a jar with one hand. Dispensing closures are more and more popular - innovations that make it easier to get what you want with ease and that mean you don't spill the product if you knock it over. We're also seeing more use of canisters for their reliability and convenience, for example with products such as chewing gum.
TS
Is it inevitable that in relatively saturated, developed markets there is limited scope to introduce totally new categories of product to the market, meaning that packaging is one of the only means for differentiation?
MR
The rise of private label plays into this. If a brand owner spends all its money coming up with an innovation, a private label can quickly bring out something similar at a third less cost. One of the things we are seeing companies like Nestlé, Unilever and P&G buy into in response is 'Packaging Brand DNA'. This is about trying to do much more with your package. It starts with identifying the essential cues that need to be communicated through the packaging: is it saying that the product is fresh, clean, fun, convenient?
In the work we do with big brand owners the question we are asking is 'What can we do to delight them?' A great example are Mio water enhancer drops, which come in a small bottle, and is taking off fast in the US. It has a patented closure which meters the drops accurately, stays open when you open it and clicks tightly shut when you close it. It is a relatively expensive feature but testing revealed that consumers were delighted with the product: they love the closure and how it clicks shut, giving them the confidence they can carry it in their purse without any leaks.
So it is clear that adding experience is adding value. In fact, P&G have recently developed a new closure for their Mr Clean detergent (known as Mr Proper in Germany) and for the first time in their history they have made a whole commercial which talks exclusively about the functionality and convenience of the packaging. I think we are going to see a lot more of this use of packaging to take a brand to the next level.
TS
You alluded to the emergence of private label as a factor pushing brand owners to invest more in packaging. Is there a possibility that this is merely fuelling an arms race in which private label products look to adopt the same sorts of packaging innovations as their branded competitors?
MR
I think the answer is yes, there's a kind of yin and yang relationship going on. The brand owners and large CPGs have increasingly shifted their business models away from manufacturing towards innovation and marketing. As a result there are more and more contract manufacturers operating in this space. It makes the CPGs more asset light, which is great for finances: rather than investing in new equipment they can go to a co-packer. The problem that is beginning to dawn on them is that they are teaching contract manufacturers how to make their product - and of course retailers can go to the same manufacturers to get the same quality of product and packaging.
So this is a challenge for brand owners. It comes back to the question of Packaging Brand DNA and looking how to differentiate yourself. Guido Schmidt, head of packaging and technology innovation at Bayer, recently told me they look to come up with innovations that give them a lead of at least two years over private label. Nestlé, meanwhile, are putting a lot of work into ensuring they produce packaging that is convenient to seniors, whether through openability, font or pack size.
TS
Over the last two or three years we have seen more and more novel ideas in the area of mass customisation. Do you foresee limits to how far this will go?
MR
I don't see any limits. It is going to continue to grow. The idea of mass customisation arose in 2004 but at the time it was not ready. Since then a lot has changed. The rise of digital and 3D printing. There are new value chains and we are moving goods faster. Amazon is offering one-day delivery. There are all sorts of technologies that are coming of age. Then you add the capabilities of big data, which offer possibilities to apply these technologies in new ways.
For instance, big data can help analyse the various circumstances around a particular event like a football match. It can factor in the score, the attendance, transport information, the weather, then work out the number of wraps that need to be produced and print them with a customised message relating to the result of the match. And you can do the same thing for the next match twenty miles down the road. All of this is already possible and it is only going to get easier as more technologies and components come together. We are at the early tipping point.
For me one of the really interesting things at interpack last year was seeing the growth in slower running but more versatile equipment, for example a machine with the ability to produce pouches with or without fitment, in different shapes, with or without zip closures. I was talking to someone at Multivac who said that a lot of customers have switched from buying one machine at 300/minute to three machines running at 100/minute.
One of the trends driving this is the push for local goods. In the US as a response to the rise of microbrewers we are seeing the emergence of mobile canners. A small brewer doesn't have to invest in packaging machinery because a truck can simply drive up and bottle the product. That's another example of how we can do things quicker and smarter than before.
I was talking to a guy from Coca-Cola who is responsible for looking at the supply chain in 2020. He had calculated that digital printing by 2020 will be cheaper than conventional printing is now. Once you get those sorts of numbers there is no limit to the marketing possibilities. All of the advances made in science and technology are pushing towards mass customisation.
TS
How is big data being used in packaging right now and how much further can it be leveraged?
MR
We are told that 90 per cent of all the data ever created derives from the last two years. When so much information exists the big task is being able to mining it in a smart way. Deloitte has conducted a study which found that there are five primary levels of data and that at the moment the large CPGs are only at level two. Learning to put together more data will present many new opportunities.
Right now we use big data for managing things such as the McDonald's demand chain for wraps on an individual restaurant basis. This can take into account whether schools are in session, whether there are roadworks keeping people from getting to the restaurant, the weather forecasts, the demographics of the neighbourhood, etc. One of the key points is that you can run lots more promotions targeting smaller groups at the right time. This brings us back to our first topic of value-added convenience, for which consumers are willing to pay a little bit more.
TS
In this scenario packaging, aside from its traditional functions, turns into a medium for delivering content…
MR
Absolutely. Going back to the football example, if the souvenir cup has the winning score printed on it, fans are likely to keep it after the match and reuse the cup, including the branding messages, at home. So the packaging can go further than before in terms of loyalty and brand building.
TS
In what ways do you think mobile technologies will contribute to the technological revolutions going on in packaging at the moment?
MR
One of the areas we'll see growth is consumers using crowdsourcing to share information and opinions about packaged goods. Another area is feeding consumer insights back to CPGs more quickly and cheaply than before, helping them do better testing and research. Another prospect is using near field communication to have the package talking to you as walk past the shelf. There will be all sorts of developments as sensor technologies, etc. evolve.
Augmented reality is also being used to create novel effects, for example seeing a band play if you point your device at a snack package. At Microsoft's retail experience centre I saw clever use of AR that revolved around 'trying on' different virtual clothes.
TS
There is the further possibility of tying in the use of mobile technologies with the kind of mass-customisation we have been discussing, isn't there? For instance, with a mobile device you could have that souvenir football cup springing to life and showing video of the winning goal…
MR
When you put all of these different technological advances together almost anything is possible. That's both a good thing and a bad thing. In fact, there are so many things going on in packaging right now, so many tipping points, that it is a real challenge to work out which opportunities to invest in. There are too many places to go, meaning companies need to work out the right things for them to focus on. There are risks involved with making the wrong choices.
Foresight is key. Our Future of Packaging work, which we carry out every three years, brings together our best packaging and technology thinking with experts from Leading Futurists. First we try to envisage general future changes, then apply those lessons to the implications for packaging. With so many things happening in packaging a company needs to carefully align its strategy. The task is to work out the smartest places to play in order to build the right packaging portfolio that minimises risk and maximises opportunity.