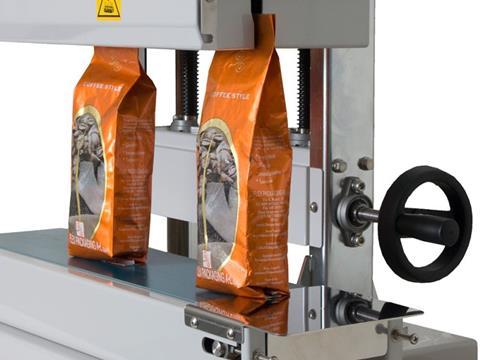 Kite Packaging has further expanded its heat sealing range by bringing its new vertical continuous heat sealer to market.
This new and exclusive table top band sealer is ideal for a range of applications in busy packing areas and its adjustable height allows it to seal different sized bags systematically and efficiently.
Heat sealers are a popular product in fulfilment operations as they produce a strong seal to apply to a variety of laminated materials, whilst also being quick and efficient in terms of handling. There are different models to choose from but finding the right sealing agent is often dependent on operational size. For smaller establishments, traditional hand operated models like impulse sealers are recommended however for larger packing processes, more automated versions like continuous sealers are required.