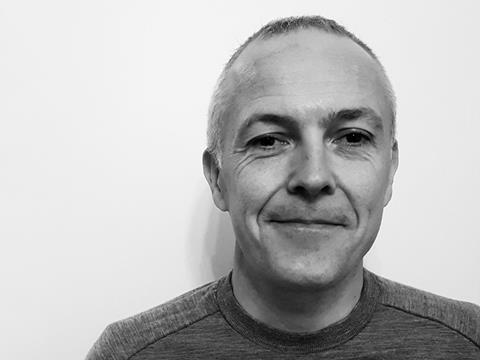 The packaging sector should be on the front foot about challenges the industry faces and the impact packaging has – argues Stuart Lendrum, former head of Packaging Design & Technology and Sustainable & Ethical Sourcing at Sainsbury's. Instead of deconstructing the specifics of the arguments against plastic and packaging, we should recognise the impact that we are having on the planet and that packaging plays a part within that. The industry can take a leadership role in re-thinking how and what packaging we use within the context of the food/product system. The time for iterative change has passed and we need to work differently as a sector. If we re-think the packaging process we can assume a leadership role and deliver meaningful, lasting change.
We find ourselves in the midst of a perfect storm with consumer and campaign groups focused on single issues around plastic packaging, coffee cups, ocean and marine pollution, combined with action on the part of governments and regulators across Europe. France has unveiled commitments on single-use fruit and vegetable bags, disposable tableware and cups, and pledged to recycle 100 per cent of plastics by 2025, while Germany has committed to improve recycling of packaging waste and use of bio-plastics. The UK government is seeking to deliver a revitalised environmental agenda, while devolved administrations within the UK push ahead with separate approaches to recycling. Meanwhile, the European Commission has set out its strategy according to which all plastic packaging in the EU is to be recyclable by 2030 and single-use plastic, including coffee cups, are phased out. The direction of travel is being set. All of this is only further reinforced globally with 40 countries now signed up to the UNEP CleanSeas Campaign to rid oceans of micro plastics by 2022.
In addressing these numerous, evolving demands and seeking to make its case, it's very hard to see how the industry could ever find itself anywhere other than fragmented and overstretched.
As the packaging industry looks out across the local, national, European and global challenges, regardless of the changing nature of these relationships, it does so as one industry. We are part of a shared supply chain, be that at a raw material, converter, packaging machinery, product packer or material re-processor level and ultimately connected by the shared global environment.
Seize the opportunity for change
To spend our time focusing on the relative impact of packaging on the environment and oceans leaves us in danger of debating the wrong point. The sector should proudly be on the front foot, not defensive, seizing the opportunity to play a leading role in addressing the issue of our time: food and resource sustainability and its environmental impact. Companies and sectors that take a defensive approach, resting on historical achievements, speaking of customer demand and the imperfect nature of the systems within which we live and operate do us all a disservice.
The ambition of major businesses such as Amcor, Ecover, Evian, L'Oréal, Mars, M&S, PepsiCo, Coca-Cola, Unilever, Walmart and Werner & Mertz working with the Ellen MacArthur Foundation towards using 100 per cent reusable, recyclable or compostable packaging by 2025, or McDonalds' sustainable sourcing and recycling commitments, or Iceland's move away from plastic and Waitrose's commitment to move away from black plastic, should be lauded rather than second guessed.
And while the plastic free aisle called for by campaign groups and highlighted by the UK prime minister within its 25-year environment strategy is not the answer – aiming for the plastic free aisle could well be!
We must seize these commitments and opportunity for change, leading the way on a national, European and Global level. More of the same iterative progress and an 'industry average' approach won't be enough. While we have made much progress in reducing, recycling and recovering packaging in parallel with its revolutionary impact on the food system, we can all recognise the opportunity to make much more progress on reducing food waste both at home and in the early stages of the supply chain: reducing packaging, moving to more sustainable raw materials, becoming more zealous in our approach to ensuring packaging is both recyclable and recycled, and addressing single use packaging, plastics and their impact on the oceans and wider environment.
Across Europe key frameworks already exist, be they regulatory or voluntary, and while they can seem or are focused on discrete parts of the packaging chain, they are an opportunity to initiate and coalesce more activity and engagement by the wider sector.
There are already sound parts of the toolkit in place and sector level R&D, be that the OPRL guidelines for a consistent on pack recycling guidance, pragmatic emerging standards such as Catch Plastics seeking to eliminate any plastic leakage within the production and conversion processes or Recoup, and WRAP's work on Black Plastic Packaging Recycling.
Leadership and integration
Yet while we all recognise the complex interdependent nature of product, packaging, resource optimisation, carbon, water, the consumer and ultimate environmental impact, this isn't how we typically set ourselves up to work as a sector. Here is my manifesto for an industry that needs to show leadership and an integrated approach to packaging:
Lead on everyone's behalf. The industry needs to more than engage with its detractors, we should be seeking to work together on common ground and driving social change.
Take a one-sector and single-tier integrated approach. Packaging and product right through the supply chain needs to be considered and worked on as one end-to-end value chain. The interdependencies across product protection, cost and environmental impact offer real opportunity to both enable progress and ensure against unintended consequences or simply 'moving the deck chairs on the Titanic'.
The packaging brief needs to be created in more fully formed detail as part of creating the product brief. Packaging is too often addressed at a cursory level within the product brief which leads to existing capability, formats and materials being locked in as the guide from a cost and product manufacturer capability perspective. This is inhibiting change from a commercial and manufacturing capability perspective.
Packaging technologists and creative packaging design teams need to work together right from the outset of the packaging process. Creative teams need empowered technical support to push the boundaries as opposed to the mutually frustrating back and forth over what's possible that typically permeates.
The raw material, packing/filling machinery sector need to be in the same simultaneous part of the process as everyone else and not engaging or managed as an indirect supplier. We aren't pushing the existing material and machinery capabilities. Nor are we efficiently informing the R&D of the wider sector.
Widen our creative capability. Work with more creative disciplines such as service design as we seek to rethink our relationship with plastic, packaging, product and consumers. For example, seek to understand and influence the complex needs of the many different stakeholders in addition to the consumer experience of products as a service.
These are truly exciting times for everyone within the packaging sector: there is a real opportunity to make a difference to wider global issues of which we are only but a part. The question is, can we come together and ensure that we approach packaging in a much more integrated way than we typically do at present?
Stuart Lendrum, former head of Packaging Design & Technology and Sustainable & Ethical Sourcing at Sainsbury's (the £30 billion UK retailer), is a recognised expert, leader and innovator across packaging, sustainability and global food supply chains. He has over 20 years' experience as a key player in sustainable sourcing and packaging strategies across the retail and manufacturing sectors.