Among a variety of technologies, leading manufacturer of filling and packaging systems KHS is introducing two new offerings for the beverage market at drinktec today.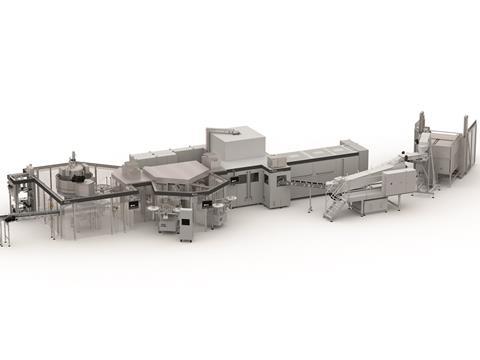 The compact InnoPET Plasmax 2Q and 4Q are extremely simple to ship and can be quickly commissioned on site. "The basic idea was to enable the processes on our high-performance machines to be transferred to the new Plasmax 2Q and 4Q. Many components from these systems have thus been used here," states Langhammer. Equipped with a ClearLine HMI (human machine interface) the machine is intuitive in its operation. With RFID access control employees can simply log on to the InnoPET Plasmax 2Q and 4Q and are shown the corresponding data on the menu screen.
"We support our customers right from the start as they grow. Our new InnoPET Plasmax machines act as an introduction to high-quality interior coating," Langhammer explains. Bottlers who invest in the new system benefit from worldwide KHS service which with its trained engineers, range of spare parts and short reaction times ensures high line availability. Within the scope of its optional maintenance contracts KHS also provides wear parts and coating media and performs maintenance work in coordination with the customer directly on site at the plant.