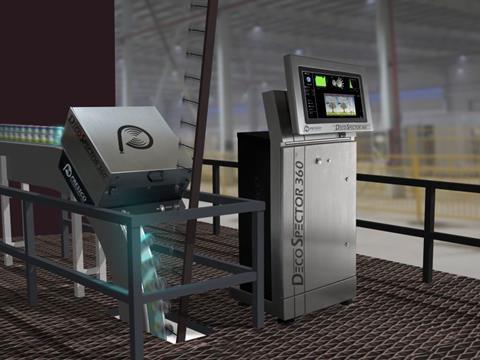 In-line inspection technology plays a decisive role in protecting consumer safety, as it effectively prevents unreliably packaged or contaminated products from reaching the market. Retailers are spared costly and image-damaging recall actions as a result.
"This protects the brand and increases customer confidence in the safety of the product," says Heuft Systemtechnik GmbH's public relations editor Hilmar Wagner.
With in-line inspection, each individual product has to be examined on the line by means of a suitable procedure while still undergoing the filling and packaging process regardless of whether it is an empty container or filled packaging material. This is the only way to carry out truly continuous quality assurance. It is equally important to remove the products in question accurately and efficiently.
"Product monitoring with millimetre precision and accurate rejection systems including reject verification are needed in addition to the most suitable state of the art inspection technologies particularly in the high-speed section," Mr. Wagner explains.
Mr. Wagner highlights the HEUFT InLine II IXS, an innovative empty container inspector with pulsed x-ray technology, which was first presented at drinktec 2017.
"This state of the art system features a specific rotation and fine adjustment of each individual bottle for eight views in each case and therefore considerably more than a 360° coverage during the camera-based sidewall inspection with double resolution. It offers unparalleled precision during the base, underchip, thread, finish and sealing surface inspection with high performance optics and HEUFT reflexx² image processing capable of learning, fully integrated, optimally arranged and safely encased detection modules including residual liquid detection. The food sector increasingly relies on systems which not only identify metal objects but also foreign objects made of a wide variety of materials. Our further optimised pulsed x-ray technology helps with maximum detection accuracy at low radiation levels."
In conclusion, Mr. Wagner emphasises the HEUFT eXaminer II XOS which is able to find all types of foreign objects regardless of their respective position in the bottle using sophisticated camera and pulsed X-ray technology. Full container inspection is playing an increasingly important role during the drink filling process. There is a growing awareness in the beverage sector of the necessity for full container inspection, as dangerous objects can still enter until arriving at the closer.
"The compact HEUFT eXaminer II XOS identifies bits of paper, insects or film remnants which float about in the product or have sunk to the bottom of the bottle using LED strobes, mirror cabinets and colour cameras which are adjustable by motor. High resolution images are therefore produced which show the whole neck, body and base area completely. Bottle defects themselves are reliably detected with it besides low density foreign objects. It work even when the faults are covered by material structures such as embossing – thanks to the HEUFT reflexx² real-time image processing system."