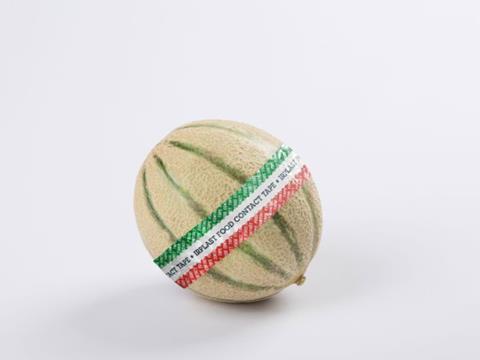 From 8th to 11th May, Irplast exhibits at Hispack Barcelona, where it showed its whole range of BOPP films, printed adhesive tapes and roll-fed labels.
For its carton sealing range the Company presents the brand new TAMPER EVIDENT BOPP adhesive tape, with customizable anti-tamper print, available in 7 colours. The bi-oriented polypropylene support film is produced in Italy by Irplast, a further guarantee of continuity in the supply and of the constant technical specifications. Among top solutions Irplast presents: Tack +, with a 20% higher adhesion compared to the standard, to adhere to any type of cardboard, and Food Contact Tape, an adhesive tape working also as a label, suitable for contact with all kinds of food. It also conveys brand image right to the moment of food consumption thus becoming an effective branding tool and it enables grouping together more products. Printed and customizable by Irplast itself, it is made of polypropylene film and BRC certified.
Irplast's Labelling showcase offers in the foreground "Label Tape Shrink", BOPP heat shrinkable pre-glued roll fed labels, ideal for non-high-margin containers. Multipack "Take Away", for multipack packages, to bundle up to 6 units at a time. It is a valuable solution to group and sell together more product units, while maintaining brand integrity. The BOPP film Business Unit presents ENV, the first S-BOPP window for letter envelopes developed with a production process that cannot be replicated with any other technologies, employing an extrusion line unique in the world (LISIM-Brückner), that guarantees reduced film thickness, lower costs and application performance equal to those of polystyrene.
Hall 2 – Stand 685
More info: