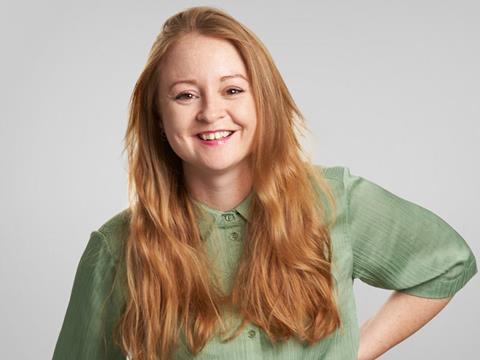 Quip is a DTU oral care brand delivering toothbrushes and toothpaste through a direct subscription service. The brand focuses on simplicity both in terms of its design but also in its communication style: honest and authentic. These values are of particular importance to the millennial user — a user group also known for its high levels of early adoption, the perfect audience for exploring DTU.
We all know we're meant to change our toothbrush head every three months, but which of us ever remembers how long we've been using our current brush head for? The extra special thing about Quip is the additional value it provides its users through creating best-practise hygiene habits, automatically delivering new electric toothbrush heads every three months, exactly when you need them. This unique benefit is built right into the heart of the business and brand model and makes the user experience all the more invaluable as a result.
Quip aren't stopping there and have recently secured a whopping "$10 million funding round from Silicon Valley Bank and its acquisition of dental insurance start-up Afora."
A smart move as it will allow the brand to further extend its relationships with its users, to add even more value before and after checkups with dentists for example — perhaps even securing the data from oral hygienists to provide individually personalised products and services. We can expect to see a series of smart and valuable innovations across oral care services, platforms and products in the coming years. The Quip brand is certainly one to watch.
When it comes to DTU and creating deeper connections with your users, the sky really is the limit!
Here are nine opportunity areas to consider when thinking of introducing your brand to an effective direct-to-user model:
1. Redesign the brand experience. Design for use, in the home or on the go, not just on the shelf.
2. Connect your packaging. Create new moments of digital engagement post-purchase, extending the brand/user relationship.
3. Encourage trade-up. Entice users with more premium offers through your direct connections.
4. Create cross-selling opportunities. Integrate your portfolio within the DTU model to maximise impact across categories.
5. Personalise your offers. Encourage brand identification at the individual consumer level through both your communications and your products.
6. Innovate in an agile way. Continuously surprise and delight users with new offers — an efficient and low-risk way to explore new product development (NPD).
7. Stand for more than just your product. Explore sustainable packaging and opportunities to strengthen brand equity through social responsibility.
8. Connect your business. Bring together key stakeholders across disciplines to share resources and maximise success, including incorporation of existing retail models.
9. Make informed decisions. Use the data secured through continuous exchange with your users to evolve your business, brand, product and service offers.
Above all, when looking to introduce your brand to an effective direct-to-user model, ensure that your brand's purpose is fit for the job; and, most importantly, behave small but think big!