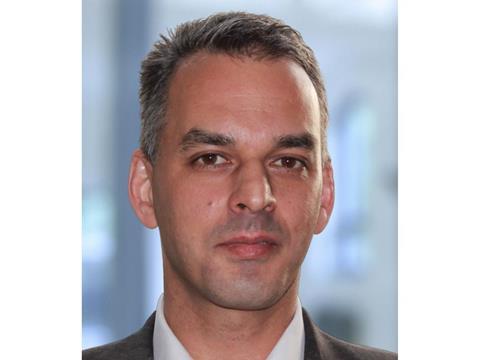 Dr. Daryoush Sangi: combiLink is a monitoring system that allows for analysing the efficiency and productivity of the complete filling line and offers complete connectivity. It can communicate seamlessly with overarching enterprise software, closing the information gap between the business and production levels. It helps to optimise the complete filling and downstream operations. combiLink provides a full range of insight in the complete line – including the filler, the buffer, the applicator, the shrink wrapper and all other components of the line. With the same connectivity used in Internet of Things applications, combiLink interconnects every machine in the line, giving our customers a single window into current and historical levels of efficiency and performance – and showing where improvements would be beneficial.
combiLink is built using open architecture, making it future-proof. In other words: we'll continue to add new applications going forward and customers can also create their own customised plug-ins using the software development kit supplied. The system includes powerful analysis and reporting tools that drill down into the data and visualise it graphically to accelerate customer's decision-making. combiLink's connectivity is based on the latest industrial communication standards like for example PackML, OMAC or OPC UA. This enables the system to collect information from every machine in the line and store it securely. combiLink can also send data out to other enterprise applications. Its open architecture and standards-based interfaces facilitate connection to other third-party systems too, such as those supporting the supply chain, warehouse and logistics operations.
The customer can visualise the filling line data in a variety of preconfigured reports, or build his own for specific views. Out of the box, customers can view charts showing the OEE, the technical and organisational efficiency levels and an analysis of downtime incidents. He can view these reports on a desktop, tablet or smartphone – even if he's on the other side of the world. Smart notifications alert the team of any incidents or issues and help avoiding bottlenecks and downtime before they arise. combiLink protects data during transmission between the machines and the server, as well as during storage. It provides a granular user permissions system that lets the customer define exactly who can access which data.
Are there any other innovations you would like to highlight?
Dr. Daryoush Sangi: SIG partners with providers of automation and process control systems like Manufacturing Execution Systems (MES), to co-create innovative manufacturing solutions for food, beverage and dairy producers. Through such partnerships, we will be able to offer producers advanced production technology and integrated software solutions. These alliances will also allow us to combine expertise for the joint development of innovative MES products, offering integrated solutions for smart and automated factories all over the world.