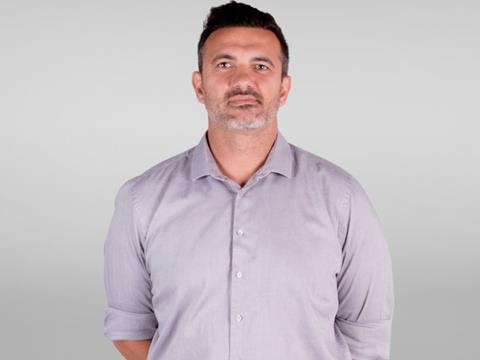 Consumers are encouraged to ask themselves which one of the four kinds of Jaffa Cake eater they are:
Each of these four expressions is showcased on the top panel of the pack in a playful and mischievous way in line with the brand's character.
How are brands going beyond the pack to deliver incredible brand experiences?
The speed at which a trend can now surface and then disappear is driving the design industry and brands to move faster than ever before. We see brands become more agile in responding to trends, rather than trying adopt long-term visual styles.
Experimentation and self-expression are huge design motivators for catering to younger generations.
Instagram provides real-time insight into visual consumer trends, which is valuable to the design industry, stimulating hashtags that allow others to easily find specific themes, trends and content.
Instagram Stories has also become an effective way to promote brands through short videos. This gives designers an opportunity to enhance and optimize for each channel and subchannel — evaluating the size, positioning and repetition of their logo, etc.
Everything we do now has to look good on Instagram. And while it might not be a huge influence in packaging design, brands must be aware of the different marketing channels that are democratized, since consumers are the ones who will take these products to Pinterest and Instagram to show them off. Because of this, designers need to make sure the product looks beautiful in social media environments as well as in the hands and in-store.
How does this fit into the e-commerce piece of the puzzle?
Increasingly, brands are concerned with the "thumbnail-ability" of package design, specifically when it comes to e-commerce. Until there are no supermarkets or stores left, designers will still design for the shelf, but channels such as Amazon (or even internal e-commerce platforms) aren't being used to their maximum.
Just throwing a thumbnail of the pack online is a missed opportunity. From a visual communication standpoint, beyond just showing how the pack looks and functions, brands should be demonstrating the brand, the benefit and the product name in a beautiful way — whether through photography or videography. For designers, the focus on how products look online will only increase.
How will these packaging trends change the way brands advertise?
With the explosion of new social channels to reach consumers along with the deluge of data and the rise of technology, brands are having to re-evaluate how they stay relevant and front-of-mind for their audiences.
However, a major opportunity for brands and their packaging design agencies lies where you might least expect it: in the contents of your average supermarket trolley.
There is nothing intelligent about a bar of soap or a packet of peanuts. However, the application of technology to FMCG products through connected packaging — allowing a conversation with products that can then be shared in social channels — transforms packaging into a marketing channel and one of a brand owner's most valuable owned media assets.
Your pack becomes an owned channel. It's already costed into the production of your FMCG – and the consumer pays for it. But it's often neglected as a marketing channel.
Many will argue the case for investing in owned media, where you can control the messaging and interaction. But the issue with owned media has always been the challenge of driving consumers to it. With packaging, the owned media is in close proximity with the customer. It's not remote or restricted by time. You're removing any intermediary between the consumer and the brand.
It's commercial dynamite.
Additionally, more brands are starting to realize that packaging is a cheaper and more effective way to engage with their customers. Brands are now re-examining how they use their own packs to connect with people throughout the sales cycle — before, during, after and always. And increasingly, in social channels that offer personalized experiences that can be shared, instantly.
Too many brands are failing to tap into the potential asset of their pack. A pack often comes out of the cupboard a great number of times during a product's lifespan. Those are repeatable, regular opportunities for you to be engaging directly with the consumer — drawing them in and building their loyalty.
The more your packaging "does" the more consumers will talk about it. And "Did you see that ad?" will soon turn into "Did you see that packaging?" It won't be long before the biggest threat to a consumer's loyalty will come from another brand's pack.
Consumers are rewarding each other and brands for the ability to create great content. This is forcing brands to consider high-quality, relevant content across every touchpoint, and packaging is a perfect connection point to unlock brand content.
Smart designers are very aware of the impact digital marketing and social media have on the way consumers shop. What's important now is ensuring your product stands out both on-shelf and online with exceptional packaging design.