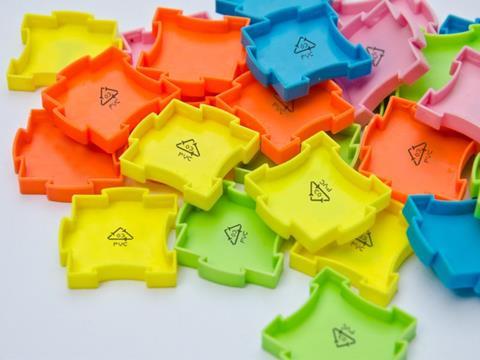 Paul LEIBINGER is presenting its latest continuous inkjet printer, the JET3up RAPID, at Fakuma. The high-speed printer allows cables to be marked immediately after extrusion at up to 1000 m/min (60 km/h). The inkjet coder achieves never-before-seen speeds when marking and coding plastic products.
At Fakuma trade show, Paul LEIBINGER is presenting its models of the JET3up and JET2neo printer series, which are especially ideal for marking and coding plastic products. The JET3up RAPID makes it possible to achieve up to 40% higher printing and production speeds. To realize this, the high-speed printer has a much higher drop frequency and printheads that are specially designed for high speeds. The JET3up MI enables micro printouts with a character height down to 0.7 mm, making it possible to mark and code even the smallest electronic parts. The JET3up PI enables reliable printing on dark surfaces with light, high-contrast inks.
The automated Sealtronic nozzle seal prevents the ink in the printer from drying out even during long breaks in production and provides a key benefit to customers on all LEIBINGER small-character inkjet printers. During a machine stoppage, the gutter and the nozzle form an airtight circuit: No ink can leak out of the circuit and no air can get in. Even after long shut-down periods, the LEIBINGER printers are ready to print within one minute, without any cleaning cycles.
The LEIBINGER continuous inkjet printers can mark and code all possible materials and surfaces, including flat, concave, convex, structured or rough. The inkjet coders print fixed or variable data without contact, during ongoing production and with fast-drying inks. The printing allows the application of simple text segments, serial numbers, best before dates, various fonts, logos, all common barcodes and DataMatrix codes as well as PPN codes. In addition, the 800 standard integrated functions are ideal for optimally adapting the printers to any application situation.
The automated JETmotion XY traverse system, when used with the WINJET3 XY software, enables the imprinting of entire product ranges from left to right and from top to bottom. This software calculates the optimum travel path on the XY linear system before printing and then adapts the path automatically to the quickest processing time. This saves time and makes production more efficient.
The new V-check vision system from LEIBINGER provides a simple and cost-effective option for quickly inspecting the product marking and coding applied by a JET3up or JET2neo. V-check compares elements with fixed definitions, such as characters, numbers or graphics, to a reference sample in advance automatically and detects incorrect or smeared printing. LEIBINGER is presenting a smart printing and monitoring system to trade show visitors with V-check. This system ensures product quality, increases customer satisfaction and reduces long-term costs.
You can visit Paul LEIBINGER GmbH & Co. KG at Fakuma in Friedrichshafen from October 17th to 21th, 2017 in Hall A1 at Booth 1315.
More info: