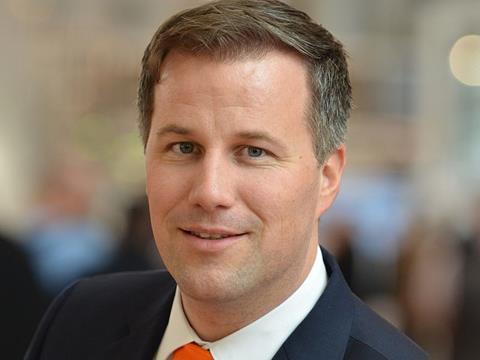 Major intralogistics trade show LogiMAT takes place in Stuttgart on 19-21 February 2019. Elisabeth Skoda catches up with LogiMAT's project director Michael Ruchty to find out more about what to expect in the industry in 2019.
What would you identify as the major trends in the intralogistics industry?
In the area of material handling, there was a particular focus on widening the portfolio in the area of assisted driving systems and thus improving the safety of vehicle operators. There is an ongoing discussion about alternative energy use in the sector. With new developments in the area of shuttle technology and conveyor technology, manufacturers have further increased the efficiency of fully automated systems. In parallel, driverless vehicles are increasingly used to bridge distances within a production site.
In the area of packaging technology, the development of sustainable outer packaging has been accelerated, and moreover, the implementation of closed-loop systems with reusable containers is also growing. Software developers have started to automate functional computing processes with the integration of methods and procedures of artificial intelligence (AI) into various systems.
In all areas of intralogistics, the shortage of skilled workers for companies remains an unpredictable factor.
What are the next steps in the area of automation, robotics, driverless vehicles and Virtual Reality?
It is safe to assume that we will see further development in the area of driverless vehicles, both in terms of operational applications and 'swarm intelligence'. Rapid developments in the areas of sensor technology, image acquisition and processing will also have a strong influence on order picking.
AGV-supported robots will be able to handle crates and increase the flexibility for the design of processes and warehouse layouts. Behind the scenes, IT plays a decisive role. With new algorithms and increased computing power, AI will increasingly shape the processes of IT itself as well as the processes of operations. It will enable further automation and relieve the strain on employees.
How can we ensure data security in an increasingly connected world?
The development of appropriate security systems and security measures predominantly concerns the area of superimposed ERP systems and the operators of computer centres. A big topic with security and cryptography experts currently is the potential danger around quantum computers. With the foreseeable further development of AI applications, however, additional encryption algorithms will enable new types of crytographies. Companies should make sure to address the issue of crypto-agility. It allows algorithms to be used in such a way that they can be exchanged quickly if necessary.
Are there any interesting new product developments at LogiMAT you would like to highlight?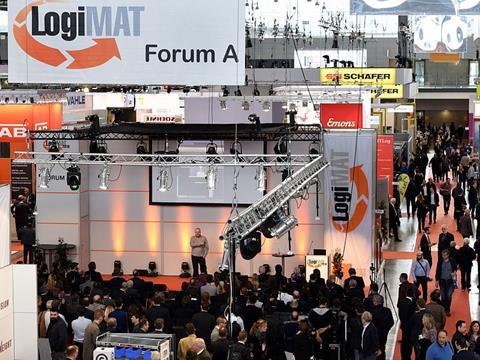 Visitors will be able to discover a wide range of developments on standard solutions as well as new innovations in the different exhibition halls, ranging from packaging to material handling, conveying and storage technologies to software solutions. It's this variety that makes LogiMAT so interesting for visitors with a variety of industry expertise. We have already had around 130 pre-announcements of new developments, so it should be a very interesting show.