Libby White spoke with three of the big names in filling machinery: Bosch, Sidel, and KHS, about the latest innovations in the field and the trends they see in the marketplace driving their solutions.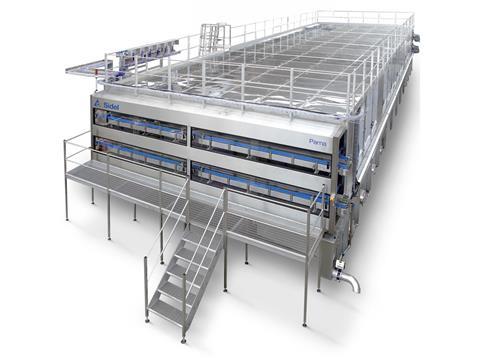 Additionally, the next generation Human Machine Interface HMI 4.0 and an innovative format part management system reduce the risk of operator error by indicating whether all format parts are in place and match the selected bag configurations, allowing easy set-up and fast changeovers for increased uptime.
KHS notes the value of monitoring production processes, the demand for which in the craft brewing scene is answered by its Plug&Produce feature for fast commissioning and production. In the age of Industry 4.0, monitoring production processes with the help of measuring instruments and sensors such as pressure sensors in the filling valves and camera-based monitoring of high-pressure injection is standard at KHS. Controlled quality independent of the machine operator is thus achievable. Machine and system availability is increased by predictive maintenance, condition monitoring, and networked systems.
Gabriele Gatti concludes: "To optimise performance, ensure detailed control and transparency throughout the whole process and deliver a bottle which stands out on the supermarket shelf, more and more producers of sensitive drinks are taking a holistic approach to production. This is where the installation of complete lines comes as the natural choice, enhanced by extensive packaging expertise and ongoing services. This is something that only a full solution partner can offer, to ensure great quality, productivity and efficiency throughout the entire working life of the line."