At Anuga FoodTec, one of the key focal points for many packaging companies was technology to keep products fresher for longer, prolonging shelf life and thereby preventing food waste. Elisabeth Skoda explores just a few of the highlights.
Cardboard carrier skinpacks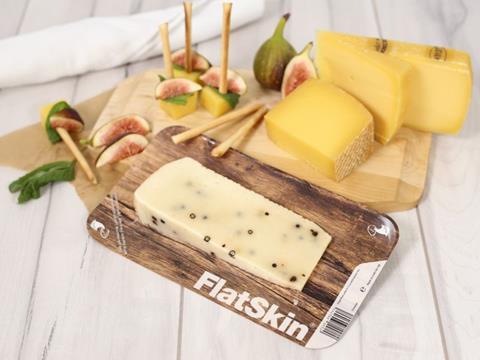 NanoPack highlighted efforts to develop and demonstrate antimicrobial packaging solutions for perishable foods based on natural nanomaterials that will prevent food-borne illness outbreaks and reduce food waste caused by early spoilage.
A first round of antimicrobial efficacy tests has demonstrated the NanoPack film's ability to inhibit mould growth on food-additive free bread.
Breads that were inoculated with relevant-mould spores and packed with NanoPack's innovative film insert had no mould growing for up to 27 days post packaging."The tests results confirmed the ability of our antimicrobial packaging solutions to significantly extend shelf life, improve food safety and reduce food waste," said NanoPack's coordinator Ester Segal, associate professor at the Technion-Israel Institute of Technology. "We are currently getting ready for the second round of testing with newer and more sophisticated film formats to expand these promising results to other perishable foods and further improve performance."
More info: