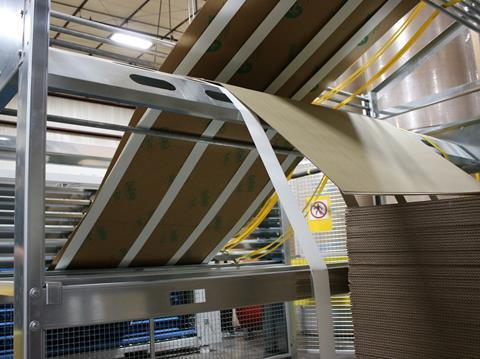 EcoCortec® d.o.o. is proud to announce that it is the first bioplastics plant in Croatia and is a partner in the €1.95 million European BIOCOMPACK project. This innovative project is supported by the Interreg CENTRAL EUROPE Programme, funded under the European Regional Development Fund. EcoCortec®, a manufacturer of environmentally safe packaging materials for corrosion protection, is one of the 10 international partners joining the project.
The main goal of BIOCOMPACK is to prevent the hazardous environmental impact of conventional plastic materials discarded in the environment, as well as to promote sustainability and innovative technologies. The project aims at providing stronger linkages between R&D institutions and companies in the area of paper-plastics packaging solutions, with the goal of introducing verified biodegradable materials in paper and cardboard packaging.
Paper and cardboard represented 41% of packaging waste generated by weight in the EU in 2013 (about 32.2 million tons). The appearance of microplastics in recycled paper secondary materials and compost is also becoming a major concern. There is a high potential for mobilising synergies between business and research in the area of combined paper-bioplastics packaging design, production, and recycling in Central Europe.
BIOCOMPACK foresees an innovative cross-sectoral approach and the involvement of clusters, branch organisations, and stakeholders that will allow greater focus on regional economic specialisations and accelerated technology transfer. The Project Partners will establish a Transnational Biocomposite Packaging Centre as a virtual RDI platform that brings together cross-sectoral capacities in paper and bioplastics, linked with regional innovation systems and the European Enterprise Network. EcoCortec® will be involved in the development of the audit tool and the business support service concerning tool testing, feedback on usefulness, and quality of the tools.
The company will also participate in pilot actions, support in the preparation of case studies, and engage in conferences. Through the project EcoCortec® will be able to test the new cross-sectoral business support service and deliver firsthand feedback to the other project partners.
EcoCortec® has been promoting safe, environmentally sustainable packaging solutions for over a decade. By utilising Cortec® Corporation's patented VpCI® Technology, the plant manufactures films, papers, and bags from renewable, biobased materials. VpCI® film has already had a large impact on making corrosion protection environmentally friendly by reducing the need for traditional hazardous and cumbersome rust preventatives.
From highly-effective film and foam technology to premium custom converted papers, the Croatian EcoCortec® plant exports its wide range of products all over the world. The plant's team raised this standard to an even higher level by creating a plastics recycling center, which uses state-of-the-art reprocessing equipment. EcoCortec® looks forward to economic and environmental benefits and hopes to be a model for other manufacturers to follow in opting for sustainable technologies.
More info: