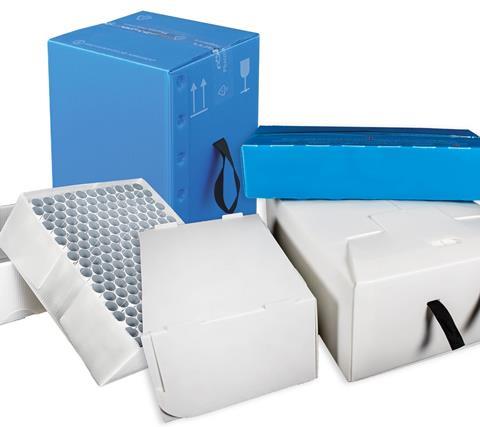 DS Smith Plastics, Extruded Products France announced today the launch of AkyPure® − a new line of extruded polypropylene packaging for the pharmaceutical industry.
AkyPure has been developed in collaboration with key players in the industry. The new product line consists of hygienic, fiber-free and moist-resistant packaging solutions manufactured in compliance with International Good Manufacturing Practices (GMP) that ensures products are consistently produced and controlled according to established quality standards.
"The close and privileged relationship we have world-class laboratories and primary packaging suppliers has allowed us to develop a fiber-free and durable polypropylene packaging solution that meet and exceed the demands and expectations of this industry." --Pascal Schelcher market segment Pharma Manager.
The AkyPure line of extruded polypropylene packaging is composed of three distinct product categories; AkyPure Tray, AkyPure Box and AkyPure bulk container.