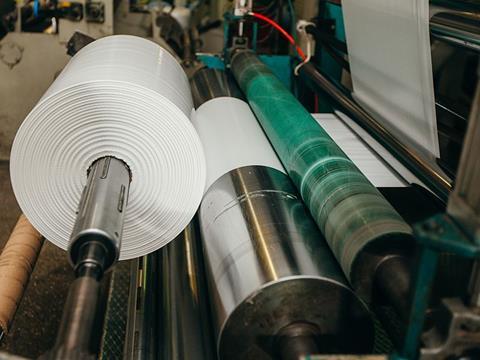 Dow Performance Silicones, a global business unit of DowDuPont Specialties Products division, is exhibiting at Fakuma 2018 at Nexeo Solutions' stand (#A3-3217), its broad portfolio of silicone-based masterbatches for polyethylene (PE), polypropylene (PP), polyamide (PA) and polycarbonate/acrylonitrile-butadiene-styrene (PC/ABS) resins and compounds.
These industry-leading solutions have been engineered to enhance processing, extend properties and reinforce materials to address the latest trends in a range of industry applications, including flexible food and non-food packaging, automotive interior and under-hood components, wire & cable insulation and jacketing, and appliance gears and other high-wear parts. Dow Performance Silicones continues to expand its portfolio with new, differentiated solutions, such as its new DOW CORNING™ MB25-235 Masterbatch for form-fill-seal (FFS) packaging production, being launched today at Fakuma.
In addition to its display at the Nexeo Solutions stand, Dow Performance Silicones will also feature automotive parts based on its silicone technologies at DuPont's stand (#B4-4200).
"Becoming part of DowDuPont has opened up several new and promising opportunities for us to innovate on behalf of customers," said Christophe Paulo, Industrial and Consumer strategic marketer, EMEA, Dow Performance Silicones. "Access to a broader set of resources and chemistries, combined with our steadfast commitment to customer collaboration and technology excellence, are accelerating our efforts to address the most pressing needs of our customers in a variety of vertical industries. Our newest silicone-based solutions, which are being launched or newly featured here at Fakuma, illustrate our success in this endeavor."
Silicone Solutions for Packaging
Dow Performance Silicones offers multiple solutions that help the packaging industry respond to consumer trends such as "snackification" and fresh-to-go foods with creative, flexible designs. The newest addition is DOW CORNING MB25-235 Masterbatch for FFS packaging, which offers global food contact compliance, long-lasting slip performance and non-migration to the film surface. It is also ideally suited for use in agricultural films.
Another recent innovation for the packaging industry, DOW CORNING™ HMB-6301 Masterbatch for bi-axially oriented PP (BOPP) and PP cast film, was last year. This product delivers stable, long-term slip performance without problematic migration to enable superior printing and metallization for high-quality, attractive packaging.
Dow Performance Silicones also offers several other silicone-based solutions for packaging: DOW CORNING™ MB50-001 Masterbatch for reducing coefficient of friction (COF) and preventing scratching/marring in PP; DOW CORNING™ MB50-002 Masterbatch for improved processing and flow of low-density PE (LDPE) resin; DOW CORNING™ MB25-502 Masterbatch, which optimizes processability of LDPE and linear low-density PE (LLDPE); and DOW CORNING™ MB25-501 Masterbatch for improving slip performance and processability of PP.