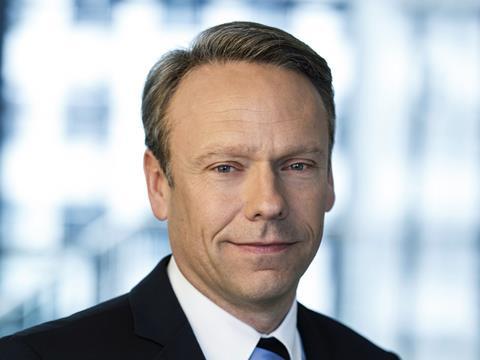 Armin Wittmann, exhibition group director at Messe München, gives Libby White an overview of automatica 2018, on the backdrop of the increasingly high expectations and efficiency margins of automation and robotic requirements.
automatica is the leading marketplace for automated production. We have a unique offer with industrial and service robotics, assembly and handling technology, machine vision systems and components. However, the hot technology-overlapping topics 'digitalisation' and 'collaboration' are the pioneering ones for sustainable production concepts. The requirements in the working world are changing. Technological progress and social changes go hand in hand. With this, automatica makes an important contribution to the design of Work 4.0 – that's where humans will have more responsibility than ever in the future. Visitors can look forward to many highlights at automatica 2018. In addition to the presentations and products of the exhibitors, there will be an extensive supporting program with live Industry 4.0 production demonstrators, talks, panel discussions and conferences. Innovative formats such as the Startup Arena with pitch presentations and the Makeathon help to make it possible to experience industry trends.
No room for error
Current trends in automation and robotics within the packaging sector are a rapidly growing number of variants, an increasingly frequently required zero error strategy in the process course, and increasing cost pressure: These requirements can only be fulfilled with higher degrees of automation, powerful systems and more flexible processes.
automatica is a trade fair for automation and robotics. Companies from all industries find technological solutions there to make their production even more efficient and cost-effective. The advantages have already been recognised by food and beverage, plastic and packaging manufacturers. Nevertheless, they can still learn from solutions in highly automated industries such as automobile or metal.
The use of robotics is becoming increasingly important in the packaging industry. Robotics provide efficiency and cost optimisation in many places in the production chain. Offers for the packaging industry have been compulsory for many exhibitors, who know the needs of the industry very well. Production and product safety, hygiene and traceability are important aspects in this context. The entire technological range is shown at automatica.
Demonstrations and discussions
With international congresses, various forums and junior programs, automatica provides added value for visitors and exhibitors. The automatica forum with industry-relevant talks and discussions is now a valued tradition. The IT2Industry forum addresses IT topics. Last but not least, the various smart production demonstrators will be a highlight.
The "smart4i Next Generation Demonstrator", initiated and sponsored by the VDMA Food Processing and Packaging Machinery Association (VDMA NuV), includes all relevant industry 4.0 applications: from the cloud to modular sensors. At automatica the production of customised model cars will also be demonstrated, the manufacturing process of which visitors can experience live.
automatica is growing!
We expect a total of almost 900 exhibitors and more booked exhibition area than ever before. For the first time, the fair will fully occupy six halls.
Whoever wants to expand or secure his competitive advantage in a globalised world must always be flexible, provide high quality and produce cost-effectively as well as use the opportunities of digitalisation. automatica provides innovations, trends and knowledge with a high level of business relevance.
Automatica takes place on 19-22 June in Munich.