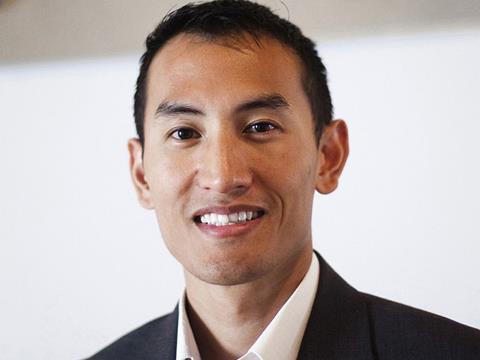 The way people buy has shifted over the past decade and is likely to continue to evolve for some time to come. This doesn't mean that mass market homogeneous products purchased at brick-and-mortar retail stores will go away, but it has become a slowly diminishing market as other avenues rise.
Jason Tham, CEO at Nulogy, explores some of the key points for businesses to bear in mind.
We're seeing upstarts grabbing market share from established brands while in-store business is losing ground to ecommerce and other direct-to-consumer business models.
One size fits all has given way to agile product customization, and this all adds up to added complexity within the supply chain. So what do consumer goods companies and their external manufacturing and packaging suppliers need to do to survive and capitalize on market opportunities? Here are some of the key areas that must be addressed.
Power to the People
A vital point is recognition of this fundamental shift in buying patterns. Brands used to devise new products and bring them to the mass market. Some succeeded, some failed, but one thing was clear: the brand called the shots. Not anymore. Changing expectations have empowered the consumer to reject old patterns. Millennials and Gen Zers shop differently than their parents, preferring to interact with brands online and driving whole new channels of commerce.
According to McKinsey, "Digital is revolutionizing how consumers learn about and engage with brands and how companies learn about and engage with consumers. Yesterday's marketing standards and mass channels are firmly on the path to obsolescence." Established names are combatting a wave of bad publicity about various issues: labour inequities, overseas outsourcing, questionable ingredients, health advisories, environmental and social impacts, and product recalls.
Meanwhile, a new generation of values-aligned brands tout their ethical (e.g., fair trade.), artisanal (e.g., craft beer), healthy (e.g., organic), and environmental (e.g., natural cleaning products), and locally sourced street creds. Fast-moving consumer goods (FMCG) companies must come to terms with change and respond to the challenge posed by newcomers by preparing themselves for a period of major disruption.
Recognizing that old ways can no longer serve, and retooling of traditional categories is vital. In fact, FMCG giants from Procter & Gamble to Coca-Cola are cutting costs to drive profit as they redesign products or acquire startup and other higher-growth labels, according to eMarketer Retail's 2017 report.
Differentiated Experiences
As digital natives, Millennials and Gen Zers, many of whom have spent their lives tethered to one device or another are comfortable in an online world and are reshaping the retail landscape according to their tastes and preferences. Perhaps the most apparent change is demand for product differentiation, creating seismic waves in the consumer goods world. It's given rise to entirely new product categories, swelling catalogs of SKUs, and an almost infinite number of niche markets. Modern consumers diverge between two camps.
Some demand highly personalized products and are willing to pay a premium for something unique. They desire a more intimate connection with the brand, and so the product and packaging must communicate luxury, superior quality, or upmarket status. In many other cases, though, there is great appeal for value brands.
This group of Millennials and Gen Zers are unimpressed or even antipathetic toward the markups that traditional brand names tend to carry. A study by Pricewaterhousecoopers noted these two extremes and termed them selectionists and survivalists. Armed with this information, retailers and brand owners must dissect how their line of products serve these two very different consumer streams. They must devise formats and online channels to cater to each stream, as well as the many niche categories that lie within them.
Product Customization
The consumer goods companies destined to cope best with consumer demand for personalized product experiences are the ones who are best able to execute late-stage customization. The late-stage customization supply chain is charged with configuring product for multiple channels and regions, and often includes:
● Creation of customized SKUs for brick-and-mortar and online channels
● Development of retail-specific displays
● Development of special promotional formats (e.g., seasonal editions)
● Localization for overseas and emerging markets
● Branding variations by consumer segments including premiumization and discounting
While many have already embraced some degree of customization, the sheer number of subcategories demanded by the marketplace drives the need for late-stage customization to be more responsive. Hyper-specialization, and ever-evolving niche categories demand supply chains that are nimble enough to change suddenly and robust enough to manage the complexities of an orders-of-magnitude jump in SKUs and product categories, as well as shorter runs and innovation cycles. Brand/Supplier CollaborationSome brand owners have been fighting for decades to establish vertically integrated or consolidated supply chains served by only a few supply chain partners.
They seek to minimize overhead of managing suppliers and standardize their supplier network with the goals of higher margins, consistent quality, and improved responsiveness. And while those initiatives were historically driven by efforts to get ahead of the competition, in today's market conditions, they are table stakes. Brand owners today that lack network capabilities to interact and transact in real-time with their suppliers are struggling to respond to market demands. What is required for brands to survive today is creating a multi-party business network of strategic partners that can go from "concept to consumer" with agility.
Gartner's recent report ""Optimize External Manufacturing Relationships by Focusing on Talent & Competency Requirements" found that while brand owners continue to identify improving costs and operational efficiencies as important drivers in their decisions for using external manufacturers, they now consider improving agility/flexibility the primary factor driving manufacturing outsourcing decisions.
Brands, contract manufacturers, contract packagers, and third-party logistics companies all need to operate within an agile customization network to deliver the right product at the right time through the right channels.
Agile Customization
In an agile customization network, a frictionless ecosystem of strategic partners manage everything from the initial conceptualization and launch of brands, to their production and adaptation for diverse market end points. The solutions that each of these partners use must be interoperable and capable of plugging into real-time activity on the shopfloor level. This is the only way for network-wide visibility of materials, capacity, productivity, and profitability.
Brands, then, must get serious about driving for this level of visibility and control over their supply chain. Tight collaboration must be instilled intoevery stage of the consumer products lifecycle from initial ideation of through all aspects of manufacturing, packaging, and distribution. This will be the hallmark of success for consumer goods companies and their suppliers.