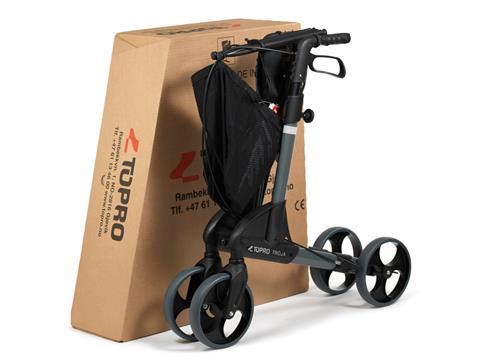 Our work with Topro is a great example of the difference that innovative, logical changes to supply chains can make. The Norwegian mobility aids brand challenged us with creating a smart transport packaging solution that minimised logistics costs and environmental impact. They also wanted to improve production efficiency and automate their entire packaging process.
Together with Topro, we tackled these challenges head on. By defining the exact packaging criteria and functionality, we delivered a new packaging concept. This took the form of a tapered box solution, which allowed for better pallet fill and in turn reduced logistics costs by 40%. On top of that, their packing line is now 100% automated.
Working with brands like Topro, we've used our SupplySmart process to uncover actionable insights that can really transform their businesses – from reduction in stock keeping units to improved efficiency and significant cost savings. Fundamentally, we encourage all those involved with the packaging industry to recognise that injecting creativity and innovation into the supply chain can have very real business benefits. When this is grounded in extensive analysis and reliable data the effect can be even more impressive and we should encourage our customers to take note.