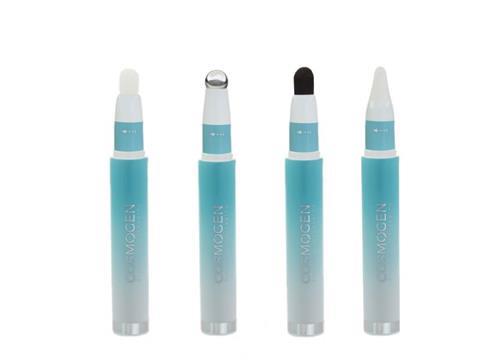 COSMOGEN celebrates 35 years of innovation and launches COSMO+ : the new smart packaging range that blends airless system and applicators.
COSMO+ has been designed to protect the most sensitive skincare and make up formulas by preventing them from any interaction with oxygen.
When activated by a single rotary pulse, the COSMO+ pump produces a vacuum effect which dispenses one dose of the formula, with no waste. The system is protected by a cap and the applicator is easy to clean after use.
COSMO+ range is delivered in 2 pieces to optimize the industrial process of assembling. COSMO+ bottle is also easy to fill thanks to its large opening. COSMO+ offers a choice of 3 different applicators adapted to all kinds of formula and application.
More info: