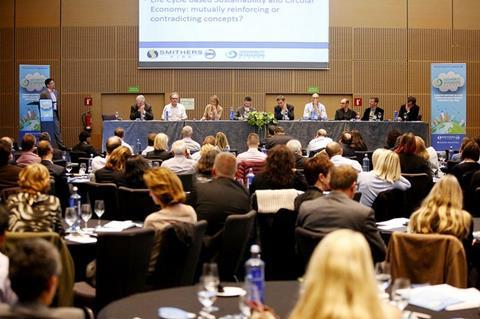 Smithers Pira are pleased to announce the confirmed programme for this year's pioneering conference on Sustainability in Packaging Europe 2017, taking place in Barcelona across the 25 & 26 October 2017.
Designed with the aim to drive forward a circular economy within the packaging industry, this conference will address each key aspect of what makes packaging sustainable: packaging design, recover, recycling, consumer awareness, new collaboration and bring different perspectives from stakeholders together.
Global experts, including European Commission, Ellen MacArthur Foundation, Coca-Cola, Mars, Schwarz Group – Lidl and Kaufhof, Danone, P&G, Ecoembes and more will offer their expert perspectives within sessions and lively panel discussions.
The conference in 2016 sold out with attendees from Heineken, Tesco, Britvic, L'Oreal, Mondelez, Lucazade Ribena, Wessanen, LINPAC and many more all gaining a 360 perspective of the challenges and solutions of working towards a circular economy from the unique programme.
Secure your place early to avoid any disappointment and to also save €200.
More info: