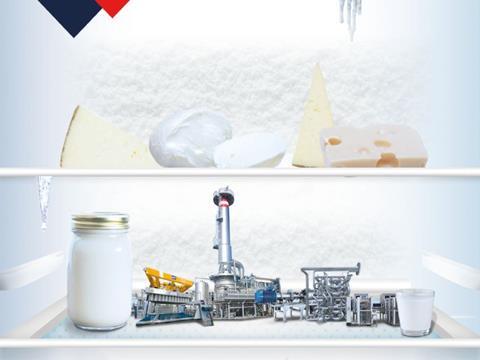 At Anuga 2018, one of the main focus will be the launch of CFT GROUP's new GIUBILEO concept, as well as its new Milk & Dairy Division.
The new GIUBILEO solution, an extractor/refiner system has been completely reengineered and re-designed for the occasion. Thanks to its new round tubular design and its compact nature it is more easily cleanable compared to other ranges. It also presents some stunning new features such as the new rubber-free destoner system: an eco-friendly system composed of zero plastic. CFT Group's GIUBILEO extraction system is also designed in every detail to grant higher performing and maximum functionality, allowing to process fruit and vegetables thanks to both COLD BREAK and HOT BREAK technologies.
Moreover, the GIUBILEO CONCEPT machine, as an extractor, can meet various requirements by using different set-up parameters:
- RPM (Revolutions Per Minute)
- The paddles' inclination
- The screens sizing
Where other technologies are able to offer only one of these specific configurations, CFT Group can easily offer four different combinations of the above, depending on the specific characteristics of the processed product and the customer's requirements.
The flexibility provided by the adjustment of the paddles' angle, and the variation of the rotation speed of the GIUBILEO CONCEPT, ensure to obtain the maximum yield in terms of reduced waste and low humidity of the hides, and compatibly with the maximum quality of the final product: in this way it is possible to avoid any risks of burned product or excess waste.
The new "RUBBER FREE" destoning system, thanks to the absence of the traditional rubber roll, allows to destone all types of fruits without the use of plastic material and the destoning process being fully stainless steel made. Its amazing versatility and modular approach allow the process of a wide range of products, and to obtain results capable of meeting the strictest quality parameters.
CFT Group's milk and dairy division
The second focus during the show will also be on CFT Group's new Milk & Dairy Division and on its multi-annual experience in producing sterilizers specifically engineered for the Milk Industry, as well as evaporators, batch systems, end of line machines, etc. To complete this wide offer, some of CFT GROUP's solutions are also developed with the collaboration of highly referenced partners, allowing to cover 360 degrees of the market demand. Thanks to its well-established experience the Group is able to serve all the sub-sectors of the Dairy Industry, from drinkable milk up to cheese production, from whey/whey powder, milk proteins up to formulated products and other dairy by-products.
The visitors will also have the opportunity to discover one of CFT Group's premium sterilizers, the OMHIC machine, LEVATI's highly compact and versatile PRIMA BATCH RETORT 800x800, and last but not least, the aseptic filler MACROPAK AF/2. Find CFT Group at Anuga FoodTec on booth C10 Level 2 Hall4.
More info: