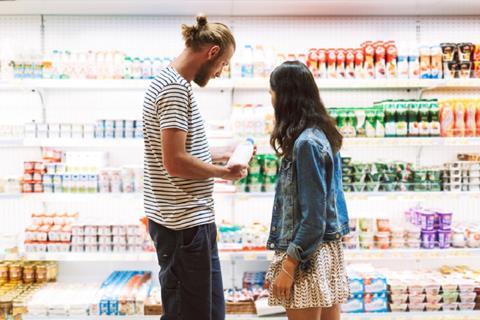 FlexWipe's twin-motor technology ensures totally accurate positioning of labels and a unique identity – key to multiple logistics functions such as shipments, warehousing, expiry dates and storage location, which enables companies to comply with the strict GS1 SSCC barcodes regulation.
It also eliminates the need for expensive guarding and has the ability to provide single pallet labelling on up to three sides or dual pallet labelling without requiring the pallet to stop, thanks to its motorised and controlled movements and lightweight arms. It can even handle situations where pallets are not sent down the conveyor with uniform spacing.
ILS's managing director Denis Brett said: "The FlexWipe is revolutionary equipment years ahead of its time. Many pallet labelling machines struggle to cope in extremely cold conditions but not the FlexWipe. This is a technical breakthrough that can help food companies operate at maximum efficiency in tough industrial environments."
Firms that have struggled with hand labelling pallets in freezing temperatures down to -20° C are being urged to think again about automation. FlexWipe operates comfortably in the harshest conditions and can help food companies achieve maximum efficiency with minimum staff. ILS believes that FlexWipe is the future for low and sub-zero temperature pallet labelling.